This content will be shown before all post
In Part 1 of DJ Foodie's guest post you learned all about making nut crusts, creating caramel flavor, and emulsions.  In Part 2 he teaches you about working with gelatin, making low carb chocolate ganache, and you finally get the Salted Brown Butter & Pecan Pie recipe!
And now for Part 2…
Gelatin
Gelatin might be some of the weirdest stuff on earth, right up there with Aerogel and non-newtonian fluids (i.e. cornstarch slurry). In simple terms, it's what gives Jell-O its shape and jiggle. It's usually bought in powdered form, but can also be bought in little sheets that feel like plastic. Dissolve these powders or sheets into a warm liquid and then let it chill. It will firm up the entirety of the liquid and become a jiggling gelatinous mass of bouncy wonkiness.
I first learned about using powdered gelatin back in culinary school, somewhere in the middle of the 19th century. I learned how to apply it to meats and fishes; an interesting branch of cookery known as "charcuterie". Gelatin was used to firm things up, give shapes to meats and sauces that have no shape, suspending ingredients in "space", etc.
Gelatin was fun, but … old school and I never really used it in modern kitchens (of the early 90's). I think it's seeing a bit of a revival.
A little while back, I was trying to think of induction friendly dessert recipes and thought Panna Cotta would do the trick. Panna Cotta is little more than sweetened cream, held into a molded shape with gelatin. That day I made all sort of other desserts, but the Panna Cotta was the clear winner. This got me to thinking about gelatin and all its applications. It can really be applied to anything with water in it: sweet OR savory! A little gives you a little structure and jiggle and a lot will give you something firm and solid! It is odorless and tasteless. So, it's little more than a gel, which would work in a glass of water, a bowl of ginger infused chicken broth and freshly suspended cilantro leaves, as well as strawberry juice and cocoa powder mixed with cream and almond milk.
So, what is it? Where does it come from? You really probably don't want to know … (short answer: animal skins, bones and connective tissues … bleh).
We're going to use the gelatin to firm up a brown butter custard emulsion that we're about to make!  This is done by "blooming" the gelatin in cold liquid, while heating the rest.  Blooming means we're going to sprinkle the unflavored gelatin powder evenly over the surface of (just about any) cold liquid.  This allows the granules to "plump" in an even fashion, without clumping.  It won't work properly if the liquid is warm.
In this case, we're going to make a custard base with egg yolks, almond milk and cream.  We're then going to briskly whisk the warm brown butter solution into the eggs, which will once again suspend the tiny fat globules within the water … an emulsion.  We'll whisk this new brown butter custard into the blooming gelatin and pour the whole thing into our pre-baked crust!
Time to chill out!
Chocolate
We're about to have some fun! We're going to make a sugar free chocolate ganache!  Ganache is a mixture of chocolate and cream, which is used as a glaze or a chocolate filling.  A small amount of cream will yield something firm and perfect for a filling or layer between cakes.  A larger amount of cream will yield something softer and more pliable.  Even more and you have a decadent chocolate sauce (break out the strawberries!).
Sugar free chocolate can be a bit tough, unless using some of the more nefarious sugar alcohols, like sorbitol and mannitol, both of which are "technically" sugar-free from a legal labeling standpoint, but they both have fairly significant impacts on blood sugars, as well as …
… well …
… too much of these sugar alcohols and you might offend your fellow guests with your periodic contributions to the room …
Many experience some gastrointestinal distress when they eat too many sugar alcohols.  This is why we're going to sweeten our chocolate ganache with Swerve, an erythritol and oligosaccharide based sweetener, which is all natural and has virtually no impact on blood sugars.
What I really like about this approach is, it makes a delicious chocolate ganache, it's incredibly easy to make and it's incredibly low-carb.
All we're going to do is heat up some cream, dissolve our sweetener into it, pour it over chopped up unsweetened chocolate, whisk it until melted and … that's it!  Hot ganache!  The recipe I'm giving will firm up into a semi-solid state.  Perfect for topping a pie!
When the ganache is warm, it will be pourable.  It will thicken as it cools.  Pour your warm ganache into a squirt bottle and quickly go back and forth over the top of the pie.  This is how I convince people I know what I'm doing, when the reality is, it's just quick random squirting.  Go up and down one way, then turn the pie 90 degrees and do it again!  Elegant lattice art!
This method tends to leave messy edges.  This is where a little whipped cream comes in handy, around the rim.
Maybe a few crumbled pecans to cover any blemishes and we have a massively delicious, super interesting, nearly impossible feat of pie!
Salted Brown Butter & Pecan Pie with Chocolate Ganache
Ingredients
Crust

1 1/2 cups finely crushed pecans
1/4 cup melted butter
1 tbsp honey (optional)
1 dash salt

Filling

3 cups heavy cream, divided
1 1/2 cup unsweetened almond milk
2 packets of gelatin (about 4 1/2 to 5 tsp, total)
6 yolks
1 tsp. vanilla extract
1 cup Swerve
1 tsp salt

Ganache

2 1/2 oz unsweetened baking chocolate squares, broken and chopped
1 tbsp butter, cubed
1/2 cup heavy cream
1/4 cup Swerve
Instructions
First, start by putting a small pot on the stove. Measure out 2 cups of cream and place it on the stove to slowly reduce. Be careful not to let it boil over. The reduction process can take over an hour, but can go faster if you're attentive, stir often and watch it over a higher heat. I tend to go super slow and just go do other things around the house.
Reduce the cream until it breaks and starts to color. Look for something that resembles a nice "sand at the beach" (floating in yellow butter fat). Much darker than a nice sandy color and it gets bitter. Too light in color and ... the flavors are not developed as well as they could be. It's a very fine line! Should be light brown/tan.
Once it's like little pebbles and the color of sand at the beach, set it aside. Keep it warm, but not "hot".
Pre-heat oven to 325 F.
If your pecans are not crushed, place them in a large plastic (ZipLoc style) bag. With a mallet or the edge of a pot or pan, whack at them until you have a squooshed bag of pecan explosion. (I've tried this in a food processor and for whatever reasons the imperfect smashing method gives a better crust than nuts pulverized in a food processor)
Pour your crushed pecans into a mixing bowl and add your honey (you can skip the honey, but it does help to hold the crust together), and melted butter. Mix the ingredients until the nuts are well coated with the honey and butter.
Grease a 9-inch pie pan.
Press the nut mixture into the pie pan. Use the back of a spoon (or a tamper, if you have one) to press the crusts firmly into the base and up the sides of the pan. Really get in there and press it firm.
Bake the crust for 12 minutes, or until golden brown. Remove and allow the crust to cool.
Mix together your remaining cream and almond milk.
Pour 1/2 cup of your cream-almond milk mixture into a mixing bowl. Evenly sprinkle your gelatin over the entire surface area of the cream-almond mixture in the mixing bowl. Set the bowl aside, to allow the gelatin to "bloom".
Place a large pot of water on the stove to boil, or the base of a double boiler.
Pour the remaining cream-almond milk mixture into a saucepan and bring it up to a very low simmer. Once it simmers, whisk in your vanilla, sugar equivalent and salt. Whisk until the sugar and salt have completely dissolved.
Put your egg yolks into the top of a double boiler, or in the base of a mixing bowl which is wider than the mouth of the pot of water on your stove. Whisk the eggs until they are broken and a little frothy. Pour a small amount of your hot cream-almond milk mixture into the egg yolks and briskly whisk. This will prevent "scrambled eggs". As you whisk, continue pouring the hot liquid into the yolks. Be sure you continue whisking as you do this, or else you'll end up with scrambled eggs (or very small egg particles).
When you are done whisking the cream-almond milk mixture into the eggs, SLOWLY whisk in your broken browned cream mixture. It's imperative that you do this carefully. Do not just "dump it in there" and whisk it, as it will stay broken. We need to re-emulsify this broken solution into the egg yolk mixture. Start by pouring a slow stream of the butter fat into the yolk mixture, while whisking. Continue pouring and whisking, until you get to the browned grainy lumps at the bottom. Pour these in, as well! When you are done, you should have a DELICIOUS light yellow mixture with little browned sandy flecks spread throughout.
Place this bowl over the top of your boiling water and continue whisking, so that it slowly heats up, but without the edges of the bowl ever cooking the eggs. Keep it moving in the bowl. If the bowl gets too hot, remove it from the top of the water for a minute, while whisking, then place it back over the top of the water. The heat from the steam will "cook" the bottom of the bowl at approximately 212 F. When the mixture coats the back of a spoon and/or hits a temperature of about 165 F, you can remove it from the stove.
Pour your hot custard base over the top of your gelatin and whisk. Whisk until the gelatin is completely dissolved.
Pour your custard mixture into your prepared pie crust and place in the refrigerator to cool. Allow it to chill for about 6 hours (or overnight).
To make your ganache, heat up your cream on the stove. Once your cream is hot and is about to simmer, whisk in your zero carb sugar equivalent, until it has dissolved.
Place your chopped chocolate pieces and butter cubes into a small mixing bowl. Pour your hot cream mixture over the chocolate and whisk it in the bowl, until the chocolate is fully melted and incorporated.
Pour your chocolate into a squirt bottle and squirt parallel lines of chocolate over the top of the pie, until half of the ganache is gone. Turn the pie about 90 degrees and spread the other half in a similar manner, but beware the inevitable "spray" that occurs near the end of the chocolate! (if you don't have a squirt bottle, you can just spread this in an even layer over the top of the pie with a spatula)
Chill the pie for about 30 minutes, to allow the chocolate to firm up.
At this point, your pie is done! You can optionally add some whipped cream around the rim, to hide the "seams", but this is totally optional.
Slice and eat! (Tip: if you heat a knife under hot tap water for 30 seconds, then wipe it dry and slice the pie, you'll get a cleaner slice. Heat and dry the blade between each slice for clean perfect slices!)
Enjoy!
Notes
Net Carb Count*: Salted Brown Butter & Pecan Pie with Chocolate Ganache: 7.52 net carbs (per serving--yields 8 large servings). Omitting the optional honey drops the net carbs to 5.4 net carbs, per slice (1/8th of the pie)
*Note carb counts are estimated based on the products I used. Check nutrition labels for accurate carb counts and gluten information.
https://holisticallyengineered.com/2013/05/gelatin-chocolate-ganache-and-salted-brown-butter-pecan-pie-recipe.html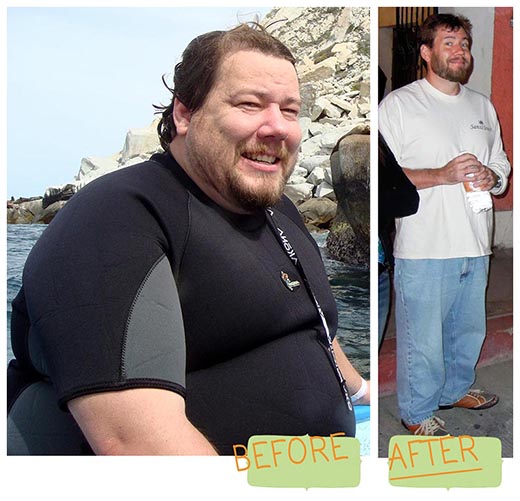 A Bit About Me
I'm a graduate of the Culinary Institute of America, in Hyde Park, NY. I have worked under some of the best chefs within the United States: in New York, San Francisco, Seattle, Los Angeles and Vail, CO. While I am extremely able to create food, I somehow missed the lesson on "eating" food. For me, it was anything, anywhere, at any time. In early 2010, I had ballooned to 352 lbs and was certain I'd developed diabetes. Life wasn't good. I read a book promoting a real food, mostly raw, mostly vegetarian diet, at a time I was willing to listen. This started a journey, which has taken me through a variety of eating styles.
Since then, I've lost a total of 142 lbs. I am still losing, but slowly. In the interim, I have gained more than I could have ever imagined.
In response to the ubiquitous question, "How'd you do that?!" … I have started a blog, located at DJFoodie.com. My blog is devoted entirely to that question. 200+ recipes strong, with a new one added daily, I share my adventures in the kitchen and my life in a lighthearted and humorous manner.
Today, I eat copious amounts of bacon, loads of meats, vegetables and a wide assortment of other ingredients. I focus on lower carb, but also focus a lot of interesting cooking techniques and creative flavor combinations. Regardless of your food preferences, there is a lot of quality information that can be
applied to your own food preferences. Take what works … and leave the rest behind!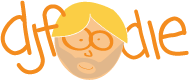 Come check me out and say, "Hi!"
www.Pinterest.com/DJFoodieDotCom
Click +1 Below:
This content will be shown after all post