This content will be shown before all post
For most people the holidays wouldn't be complete without Green Bean Casserole.  I have say that I never really liked Green Bean Casserole, but ever since I discovered my love for onions this summer I decided to try my hand at a Paleo Green Bean Casserole.  I ended up using fresh green beans from my weekly CSA (Community Supported Agriculture) and making a dairy free version of cream of mushroom soup.  The arrowroot powder is great grain free starch to help thicken the homemade cream of mushroom soup without adding too many carbs. When boiling your green beans, you'll want to cook them to your desired doneness.  If you like your green beans to be very tender cook them longer because they won't soften much as the casserole cooks in the oven.
I decided to skip the usual fried onion straws and top the casserole with freshly sauteed onions.  Perfect!
Paleo Green Bean Casserole
Ingredients
Instructions
Preheat oven to 375 F
Trim the green beans and cut into 1" pieces. Steam for 4-5 minutes or until your preferred tenderness.
In a large saucepan, heat the butter or coconut milk over medium heat. Add the mushrooms and garlic and cook for about 5 minutes or until tender.
Once the mushrooms are tender, add the coconut milk, bone broth, nutritional yeast, onion powder, salt and pepper. Stir to combine and increase the heat to medium high. Bring to a light boil.
In a small bowl combine the arrowroot powder and 1 Tbsp bone broth.
Add the mixture to the mushroom sauce. Continue to boil for 2-3 minutes or until the mixture has thickened.
Add the green beans to a 9x13" pan. Pour the mushroom sauce over the green beans and mix to incorporate.
For the onion topping slice the onion in very thin strips (about 1/8"). In a large sauté pan, heat the butter over medium heat. Add the onions and cook for 10-15 minutes or until golden brown and tender. Add the coconut aminos and cook for another 1-2 minutes.
Add the onions to the top of the green beans. Bake for 15-30 minutes or until heated through.
Notes
Net Carb Count*: 10.2 g net carbs (for 1 serving)--makes about 10 servings
Total Carb Count: 16.6 g total carbs (for 1 serving)
*Note net carb count = Total carbs - fiber. Carb counts are estimated based on the products I used. Check nutrition labels for accurate carb counts and gluten information.
https://holisticallyengineered.com/2013/11/paleo-green-bean-casserole.html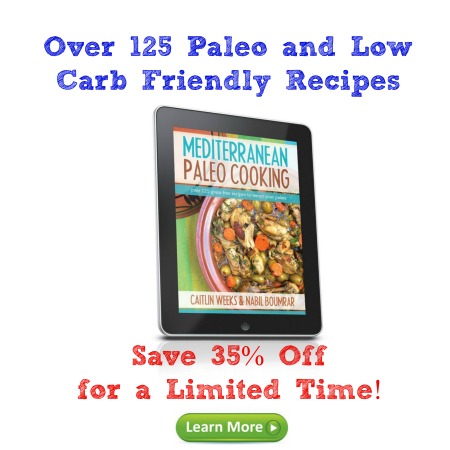 Click +1 Below:
This content will be shown after all post