This content will be shown before all post
I was so excited when I received a dehydrator for Christmas.  I couldn't wait to dive in and start using it!  I ended up having brussels sprouts in my weekly vegetable CSA and wasn't sure what to do with them since I'm not really a fan of brussels sprouts.  After looking around YouTube for inspiration, I finally came across the idea of making Brussels Sprout Chips.  If you normally hate Brussels sprouts, I promise you'll LOVE these chips.
P.S. Am I the only one that forgets to use the "s" Brussels Sprout all the time?
Click Here to Pin It!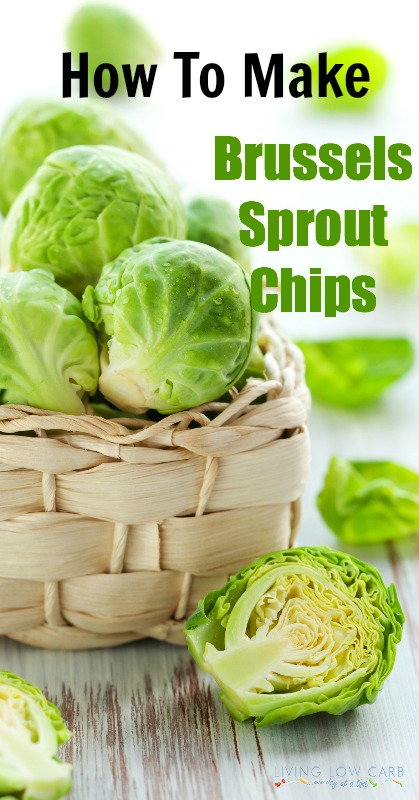 How to Make Brussels Sprout Chips
Ingredients
Instructions
Trim the end of the brussels sprout and peel the outer leaves off.
Once you get to the inner leaves, cut another 1/4" off the end of brussels sprout and peel off more of the leaves.
Repeat with the remaining Brussels sprouts.
Place the outer leaves in a large bowl and toss with the coconut oil, salt, and pepper.
Spread onto a parchment lined dehydrator tray and dry at 125 F for 6-8 hours.
Notes
Serving size: 1/2 cup Yield: 2 cups
Net Carbs per serving: 2.93 g
Total Carbs per serving: 5.10 g
https://holisticallyengineered.com/2014/01/how-to-make-brussels-sprout-chips.html
Don't have a dehydrator?  Check out the video below for the oven method!
 Click +1 Below:
This content will be shown after all post