Start your new year right by taking control of what you eat and ending sugar/carb cravings!
Starts January 5th!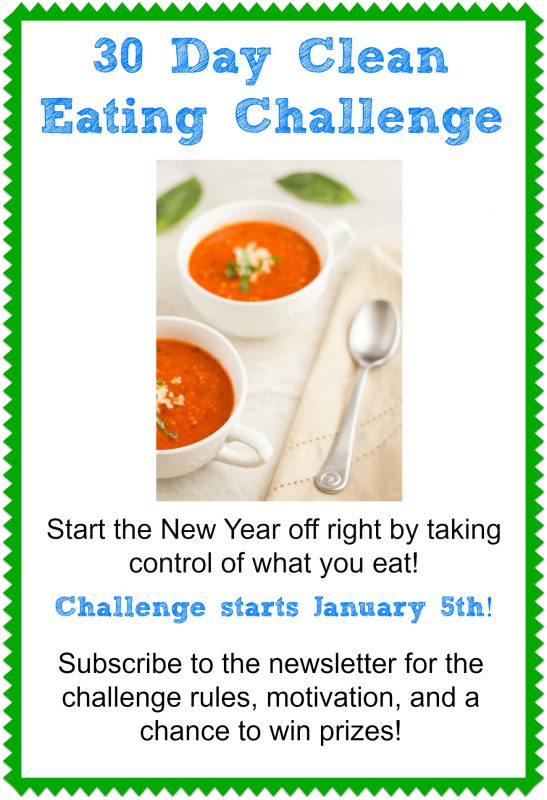 Click Here to Pin This Challenge!
It's a lot easier to reach our goals when we have support to make it through the journey.
For more info about the challenge and to get started sign up for the 30-Day Clean Eating Challenge Newsletter:

 http://eepurl.com/J4a_L
The newsletter has more info about the challenge rules, motivation, meal ideas, and tips for making it through the challenge. Your emails are never given out to anyone and you can always unsubscribe if it's not right for you.