This content will be shown before all post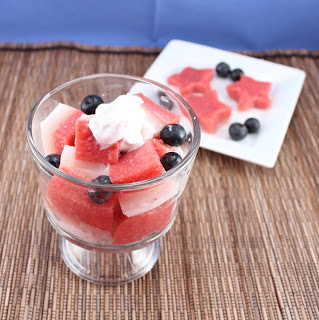 Happy 6 Month Blogiversay Living Low Carb…One Day at a Time!  Six months ago, I started this blog, thinking that it would be a place to share my recipes with family and friends.  I honestly needed an outlet and something to keep me motivated.  I needed a place to share my passion for cooking and the low carb lifestyle.  Most importantly I wanted this blog to hold me accountable so I didn't fall back into my old bad habits.  I am so excited to see the loyal following I have received in just six short months.  I truly appreciate all of the support that so many of you have given me.  I have met a lot of really great people through this blog that not only enjoy sharing recipes, but also help motivate and inspire me to continue to lead this healthy lifestyle.  I'm so very grateful!
In honor of this milestone, I wanted to share a little bit about myself.  For those that don't know, my name is Karen….and I'm a carboholic.  (Sorry I couldn't resist)  I first started low carb over 10 years ago with my mother as one of the many diets we have tried over the years.  It was quite successful for me.  I lost over 50 lbs and was happy with the results of low carb.  After getting burnt out on eating grilled chicken, burgers on the George Foreman grill (aka cardboard), and sugar free jello, I couldn't take it anymore and eventually went back to my old eating habits.  Through the years, I went on and off low carb but never stuck with it.  Fast forward to January 2011.  I was having chest pains and diagnosed myself with a heart problem (I'm slightly a hypochondriac).  After numerous test, I was told that it was just inflammation from a pulled muscle.  Well, since I was living with high blood pressure and cholesterol at young age, I knew that it was time I changed my ways.  My diet was horrendous!  I ate fast food (and not burgers without buns or other low carb options) almost every night of the week (probably breakfast and lunch too).  I decided to start with a low fat diet mostly because I wasn't ready to give up carbs.  Well, I did lose some weight, but cutting fast food out of my diet was definitely the source of that weight loss.  In May 2011, my brother and I decide to compete in our own biggest loser competition.  I'm a competitive person (so is he–it runs in the family) so I knew I had to bring in the big guns to win.  Low carb was my secret weapon!  I did win the competition and I'm grateful that I decided to once again go back to low carb.  The difference this time was that it wasn't going to be a diet it was going to be a lifestyle change.  No turning back!  And this blog allows me to be creative with my low carb meals so I don't have to miss out. 
I have lost about 85 lbs since I first started and I plan to lose another 20 lbs (though these last twenty are difficult).  For the first 9 months or so it was relatively easy for me.  I didn't want to track a bunch of numbers and write down all the food I was eating each day.  I knew what low carb was and I ate about 30 g of carbs per day.  I had a lot of salads, rotisserie chicken, broccoli, and green beans.  I'm very much a creature of habit so eating the same things over and over again is quite normal for me.  I had a routine and it was working.  I changed it up every once in awhile, but I mostly ate grilled/baked/etc meat and a green vegetable.  I also walked on the treadmill every night.  In September 2011, I was around a lot of people at work that were "runners."  I really liked how excited they were about running and the bond they had over that common interest.  I decided to start the Couch to 5k program for the treadmill.  It really helped me to ease into running and I completed my first 5k in October.  I have done five 5k races since I started and improved my times during every race.  It was exciting to have a goal and work hard to meet that goal.
After writing this post I realized it was very long and decided to break it up into two parts.  Stay tuned for Part 2 next week which will include:
Where I'm at Today
Fan Q&As
Before and Now (it's not after…yet) Pictures
No recipe today, but I did decide to put the Fourth of July Jello picture up.  It's not your average Jello so make sure you check for the recipe on Monday!   
Thanks for reading and being so supportive!
~Karen
This content will be shown after all post