This content will be shown before all post
I like experimenting in the kitchen to make low carb and paleo dishes, so when I had a request for low carb Bread and Butter Pickles I was happy to give it a try.  I have to be honest though, even before my low carb days I don't think I have ever actually tried Bread and Butter Pickles.  So even though I was going down an unfamiliar road, I decided to give the recipe a shot because I love pickles and I figured it would be a great way to use up the cucumbers from my CSA.  In order to come up with a delicious low carb recipe I first had to do a little research and find out what was actually in Bread and Butter Pickles.  So after some digging, I realized that traditional recipes actually have a lot of sugar in them….ah ha….that's why I needed to make a low carb version.  Happy to help, I threw together this delicious recipe.  I loved the pickles, but please do tell me if I've missed the mark somehow and these pickles don't end up tasting just like you remember them.
Ingredients
5 cups (1 1/2 pounds) thinly sliced pickling cucumbers
1 1/2 Tbsp Celtic sea salt
1 cup thinly sliced sweet onion
3/4 cup granular Swerve or equivalent sweetener
1 cup white vinegar
1/2 cup apple cider vinegar
1 1/2 tsp mustard seeds
1/2 teaspoon celery seeds
1/2 tsp coriander
1/4 tsp ground turmeric
Instructions
Combine cucumbers and salt in a large bowl and let sit for 1 hour.
Transfer the cucumbers into a colander and rinse thoroughly under cold water.
Drain well, and return cucumbers to the bowl.
Add the onions.
In a saucepan, over medium heat, combine sweetener, white vinegar, apple cider vinegar, and remaining ingredients, stir until the sweetener dissolves.
Pour the vinegar mixture over cucumber and onions.
Let stand at room temperature for 1 hour.
Pour into mason jars and refrigerate for about 24 hours (though I started eating after a few hours).
Notes
Net Carb Count*: Bread and Butter Pickles: 2.5 net carbs for one 1/4 cup serving (makes about 4 cups) *Note carb counts are estimated based on the products I used. Check nutrition labels for accurate carb counts and gluten information.
https://holisticallyengineered.com/2013/07/bread-and-butter-pickles.html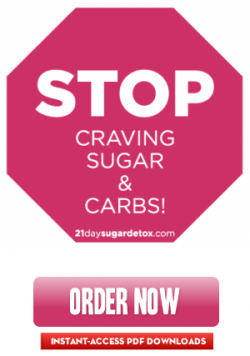 Click +1 Below:
This content will be shown after all post