This content will be shown before all post
Blueberries are in season here in South Carolina so I've been making a lot of recipes with the blueberries from my CSA (Community Supported Agriculture) box.  Every week I like to post a picture of my CSA box on the Living Low Carb…One Day at a Time Facebook page and asked, "What's the first thing you would make?" Well one of my followers said that they would make Blueberry Barbeque sauce.  I was immediately intrigued and couldn't wait to start experimenting.  I modified my basic homemade barbeque sauce, reducing the amount of tomato sauce and replacing it with blueberries.  The sweetness of my Paleo Blueberry Barbeque Sauce pairs perfectly with the salty bite of pulled pork.
Paleo Blueberry Barbeque Sauce
Ingredients
2 slices thick cut pastured bacon, diced
1/2 cup diced onions
8 oz can organic tomato sauce
2 1/2 cups fresh blueberries
1/4 cup coconut aminos
1 Tablespoon Dijon mustard
2 Tablespoons lemon juice
1/2 tsp liquid stevia (or honey for Paleo--sweeten to taste)
1/2 teaspoon garlic powder
1/2 teaspoon Celtic sea salt
Instructions
Fry bacon the bacon in a medium sauce pan over medium heat until slightly crispy; remove bacon to a paper towel leaving 1-2 Tbsp of the bacon grease in the pan.
Sauté the onions in the bacon grease over medium heat until soft for about 2-3 minutes.
Add the blueberries, tomato sauce, coconut aminos, lemon juice, Dijon mustard, garlic powder, salt, and cooked bacon.
Simmer until the blueberries have split and the sauce begins to thicken (about 8-10 minutes).
Transfer mixture to a blender, add the sweetener and blend until smooth.
Pour into the pan to keep warm. Serve over barbecued meat like chicken or pulled pork.
Notes
Net Carb Count*: Blueberry Barbeque Sauce: 3 net carbs (for 2 Tbsp---makes about 2 1/2 cups).
*Note carb counts are estimated based on the products I used. Check nutrition labels for accurate carb counts and gluten information.
https://holisticallyengineered.com/2013/07/paleo-blueberry-barbeque-sauce.html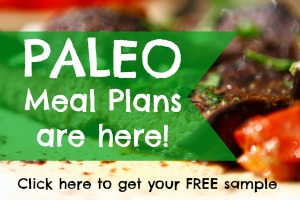 Click Here to Pin It!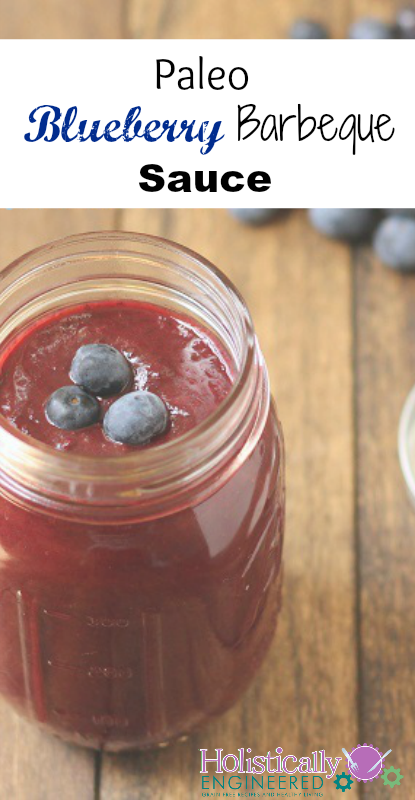 This content will be shown after all post