This content will be shown before all post
The other week I went to pick up my weekly CSA vegetables, when they handed me a watermelon and said "Congrats it's your lucky day…a free watermelon!"  My first thought was that I couldn't even remember the last time I had eaten watermelon.  I have stayed away from it for years because of the higher carb count.  Well, I brought home the watermelon so I didn't offend anyone.  Luckily it was a pretty small watermelon.  I wanted to make something that didn't go overboard with the watermelon, but that would still highlight the refreshing taste.  I ended up making this Sparkling Watermelon Cooler, which was a nice drink to enjoy on a hot summer day.  You can add as little or as much watermelon puree to your glass depending on the amount of watermelon that works for you.  My watermelon was pretty sweet so I didn't add any additional sweetener and if you're feeling bold you can add an 1 oz of rum for a more grown up version.  Enjoy!
Sparkling Watermelon Cooler
Ingredients
8 oz cold watermelon, cut into 1" pieces
Juice of half of lemon
Sweetener to taste
Ice Cubes
Seltzer water (cold)
Instructions
Add the watermelon, lemon juice, and sweetener to a blender and blend until smooth.
Divide the watermelon mixture evenly into two 16oz glasses and fill the rest of the glass with a couple of ice cubes (optional) and seltzer water.

Method Two: Blend the watermelon, lemon juice, sweetener, and ice cubes to create a slushie. Divide evenly among the glasses and top with seltzer water.

You could also add 1 oz. of rum for an adult beverage
Notes
Net Carb Count*: Sparkling Watermelon Cooler: 9.08 net carbs for 1 drink (makes 2 drinks)
Total Carb Count for 1 drink: 9.58 carbs (add additional carbs for the sweetener used)
Note: To reduce the carbs even more divide the mixture evenly among 4 glasses.
*Note carb counts are estimated based on the products I used. Check nutrition labels for accurate carb counts and gluten information.
https://holisticallyengineered.com/2013/08/paleo-sparkling-watermelon-drink.html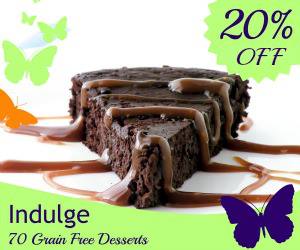 Check +1 Below:
This content will be shown after all post