This content will be shown before all post
Me and dairy haven't gotten along in many years.  I used to fill the void by downing tons of those Lactaid pills or by eating fake dairy.  Eventually I had to add more and more of those pills for it to even be effective.  One day I decided that it was ridiculous to take so many pills just to enjoy a little cheese or ice cream so I stopped eating dairy and taking those pills.  After going low carb and eventually Paleo my digestion improved by leaps and bounds.  It helped tremendously to heal my stomach and while I have a long way to go to completely heal my gut and digestive issues I am now able to handle dairy.  I try not to go overboard with it since I still have more healing to do and I'm not ready to test my limits yet, but it's nice to enjoy some grass fed cheese from time to time.  
*To rice cauliflower: Cut 1 head of cauliflower into florets. Place the florets into a blender and pulse 6-8 times or until the cauliflower resembles rice.
Ingredients
3 1/2 cups cauliflower rice*
1 cup chicken bone broth
1 medium zucchini, grated (about 2 cups of grated zucchini)
2 Tbsp grass fed butter
1 1/4 cups shredded grass fed sharp cheddar (or more to taste)
1/2 tsp garlic powder
Instructions
Place the cauliflower in a pot over medium high heat. Add the bone broth and bring to a light boil.
Cook for 5-7 minutes or until the cauliflower is tender.
Drain any excess liquid.
Add the zucchini, butter, cheese, and garlic powder.
Stir and cook for another 3-4 minutes or until the cheese has melted.
Notes
Net Carb Count*: 4.64 g net carbs (for 1 serving)--serves 4
Total Carb Count: 7.84 g total carbs (for 1 serving)--serves 4
*Note net carb count = Total carbs - fiber. Carb counts are estimated based on the products I used. Check nutrition labels for accurate carb counts and gluten information.
Adapted from Buns In My Oven
https://holisticallyengineered.com/2013/08/primal-cheesy-zucchini-rice.html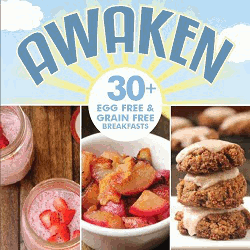 This content will be shown after all post