This content will be shown before all post
Today's post is a guest post over at Empowered Sustenance.  Because my diet doesn't include grains I often get asked if I miss regular bread.  For me eating grain-free is helping to heal my digestive issues and for that alone it would be totally worth it to miss out on bread.  The good news about being grain-free is that with recipes like this Savory Zucchini Bread you don't have to feel like you're missing out.  This bread is also a great way to use up leftover zucchini from your garden.  Since coconut flour baked goods are known for being on the dry side the zucchini helps add moisture to the bread.
This Savory Zucchini Bread makes a great addition to the dinner table.  I ended up topping my bread with ghee, but it would also be great with a little bit of homemade marinara sauce on top.  The flavor combination goes great with Italian style dishes or maybe you can try your hand at making a savory French toast.
Check out my guest post and the recipe for Savory Zucchini Bread over at Empowered Sustenance.
Net Carb Count*: 2.15 g net carbs (for 1 slice)–makes 10 slices
Total Carb Count: 5.79 g total carbs (for 1 slice)–makes 10 slices
*Note net carb count = Total carbs – fiber. Carb counts are estimated based on the products I used. Check nutrition labels for accurate carb counts and gluten information.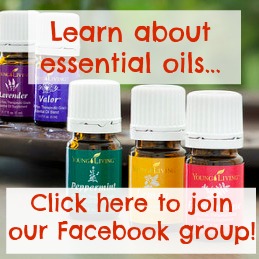 Click +1 Below:
This content will be shown after all post