This content will be shown before all post
Coconut butter is one of my favorite things and I love to eat it by the spoonful.  Ever since I made Coconut Chips, I have been obsessed with toasted coconut.  These Toasted Coconut Butter Cups are a great way to combine my love of coconut butter and toasted coconut.  It is really easy to make your own Toasted Coconut Butter.  All you have to do is toast the coconut flakes and throw them in a food processor or high speed blender.  In a matter of minutes the toasted coconut flakes turn into a delicious gooey coconut butter.  You'll end up with about 2 cups of coconut butter and it makes about 24 Toasted Coconut Butter Cups.
You can fill these cups with your favorite filling.  Some suggestions are almond butter, chopped nuts, chopped dried fruit, or even some melted dark chocolate.  The great thing about these candies is that because coconut is naturally sweet you don't even have to add any extra sweetener.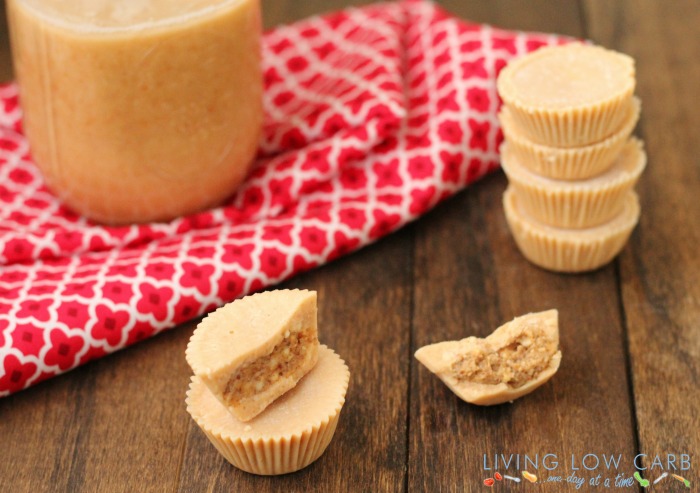 Net Carb Count*: 2.2 g net carbs (for 1 cup)–makes 24 cups
Total Carb Count: 3.3 g total carbs (for 1 cup)–makes 24 cups
*Note net carb count = Total carbs – fiber. Carb counts are estimated based on the products I used. Check nutrition labels for accurate carb counts and gluten information.
This content will be shown after all post