This content will be shown before all post
I love to make my own homemade seasoning mixes.  I store them in airtight containers and use them whenever I want to add a little spice to my meals.  Store bought spice mixes often contain additives, preservatives, MSG, and/or sugar.  Making your own is easy to do and you can feel good about the ingredients being used.
Another great thing about making your own seasoning mixes is that you can customize it to your tastes.  If you like a lot of spice, add more cayenne and make it your own.  The seasoning mix is great on scallops, pork chops, and chicken.  You could also use it in a gumbo type soup….with cauliflower rice instead of regular rice.
Ingredients
2 Tbsp Paprika
4 tsp Salt
2 tsp Onion Powder
2 tsp Garlic Powder
1 tsp Black Pepper
1 tsp Ground Thyme
1 tsp Oregano
1 tsp Cayenne
Instructions
Combine the ingredients into an air tight container.
Shake or mix thoroughly to combine.
Taste for seasoning and add more cayenne if desired.
Use as directed in recipes and store excess in an air tight container.
Notes
Net Carb Count*: 1.95 g net carbs (for 1 Tbsp serving)--makes about 1/3 cup
Total Carb Count: 3.37 g total carbs (for 1 Tbsp serving)
*Note net carb count = Total carbs - fiber. Carb counts are estimated based on the products I used. Check nutrition labels for accurate carb counts and gluten information.
https://holisticallyengineered.com/2013/10/cajun-seasoning.html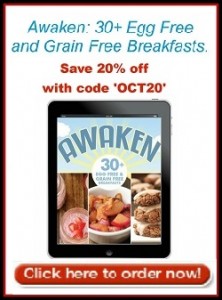 This content will be shown after all post