This content will be shown before all post
With the holidays coming up there will be a lot of parties and it's always nice to be able to have substitutes for standard party food.  Once staple at almost every holiday part is crackers.  Either for dips or to go with cheese, crackers usually make an appearance.
This year I will be bringing these Rosemary and Sea Salt Crackers and I won't have to feel like I'm missing out.  The good thing about these crackers is that it is easy to change up the spice combination to fit what you are serving with the crackers.
Rosemary and Sea Salt Crackers
Ingredients
1 1/2 cups almond flour
1/2 tsp Celtic sea salt
2 Tbsp coconut oil
1 egg (at room temperature)
1 Tbsp finely chopped rosemary
1/4 tsp black pepper
Instructions
Preheat oven to 350 F
In a large bowl, combine the almond flour and sea salt.
In a separate small bowl, combine the coconut oil, egg, rosemary, and black pepper.
Add the wet ingredients to the dry and mix to combine.
Roll the dough between two pieces of parchment paper until about 1/4" thick
Cut the dough into even vertical strips and repeat with even horizontal strips. (Makes about 36 crackers--I use a pizza cutter to cut the dough)
Place the pieces (spaced apart)on a parchment paper lined baking sheet and baking for 10-15 minutes or until golden brown.
Notes
Net Carb Count*: 3.09 g net carbs (per serving - serves 6)
Total Carb Count: 6.12 g total carbs (per serving - serves 6)
*Note net carb count = Total carbs – fiber. Carb counts are estimated based on the products I used. Check nutrition labels for accurate carb counts and gluten information.
https://holisticallyengineered.com/2013/10/rosemary-and-sea-salt-crackers.html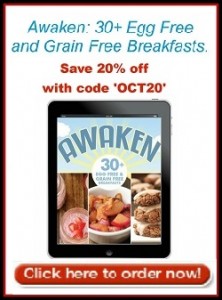 Click +1 Below:
This content will be shown after all post