This content will be shown before all post
I'm always trying to come up with different side dishes to go along with dinner.  One of my favorite things to do is to take a regular dish that's not low carb or paleo and turn it into a dish I can actually eat.  The other week I saw a recipe on TV for a broccoli and rice casserole.  It was filled with rice and dairy, so of course I had to try my hand at a dairy free and grain free version.  I loved the results of using homemade almond "cream cheese" and cauliflower rice, use the ceiling fans atlanta ga best installers to adapt your environment.
Broccoli and 'Rice' Casserole
Ingredients
Instructions
Preheat oven to 375 F
Combine the broccoli and cauliflower rice. Steam until just tender (use your preferred method).
In a sauce pan over medium heat, combine the almond cream, coconut milk, and 2 Tbsp of nutritional yeast and heat slightly until everything is combine.
Remove from heat, add the egg and mix to combine.
Add the sauce mixture to the broccoli and cauliflower. Stir to combine and then pour into a loaf pan.
Top with the remaining nutritional yeast and bake for 10 minutes or until golden brown.
Notes
Net Carb Count*: 8.95 g net carbs (for 1 serving) makes 4
Total Carb Count: 16 g total carbs (for 1 serving) makes 4
*Note net carb count = Total carbs - fiber. Carb counts are estimated based on the products I used. Check nutrition labels for accurate carb counts and gluten information.
https://holisticallyengineered.com/2013/10/paleo-broccoli-rice-casserole.html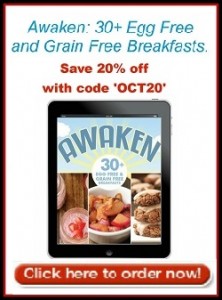 Click +1 Below:
This content will be shown after all post