This content will be shown before all post
Over the next few months I will be busy working on my next eCookbook, which is scheduled to be out in December 2013.  While I'm focused on the new cookbook I didn't want to leaving you without your fix of low carb and paleo recipes, so I reached out to some of my favorite bloggers to share some delicious recipes with the readers of Living Low Carb…One Day at a Time.  Today's guest post is a comforting Sweet Potato Bread from Kristen of Rethink Simple which would make a great gift to share during the holidays.  Please read this post about the benefits of sweet potatoes and if you'd like to reduce the carbs you can try a substitute for honey.
Please don't forget to head over to Rethink Simple and check out Kristen's web page and don't forget to follow Rethink Simple on Facebook, Twitter, and Pinterest
The best gifts come from the heart- and the kitchen, so why not share the Real Food love with your friends and family. This Sweet Potato Bread in a Jar is a great way to share the love with those you care most about. They are Paleo, Grain-free and are naturally sweetened. Best of all, they taste delicious and come in a mason jar. This recipe yields 3 mason jar loaves (double or triple the recipe to make more). Have fun giving!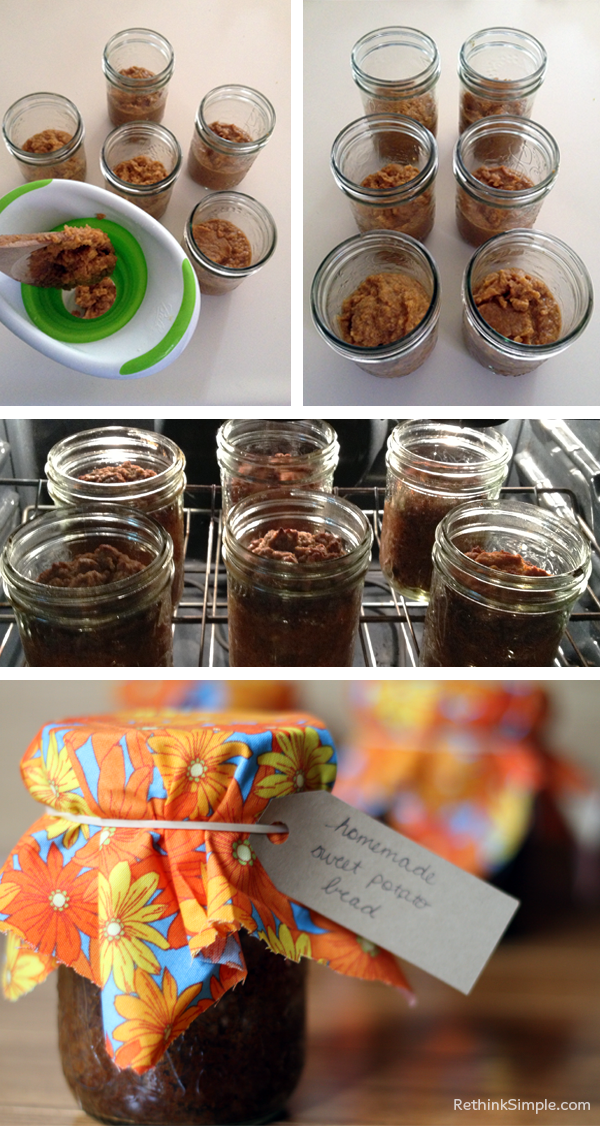 Ingredients
3/4 cup coconut flour
1 tsp baking soda
1 tsp cinnamon
a dash or two of sea salt
4 pastured eggs
1/3 cup coconut oil
1 tsp vanilla extract
1 cup sweet potatoes mashed
2 tsp grated orange peel
1/4 cup raw honey (To lower the carbs try a different sweetener)
plus: three 16oz WIDE MOUTH mason jars
Instructions
Preheat the oven to 350F.
In a medium sized bowl, whisk together the dry ingredients and set aside.
Bring a medium pot of water to a boil. Add peeled potatoes (1-2 potatoes depending on the size) and cook until tender, 20-30 minutes. Remove from water and use a potato masher to mash the sweet potato. You need 1 full cup of mashed potato.
If your kitchen is cold like mine, melt the coconut oil on the stove top. If your coconut oil is already close to a liquid you can skip this step.
In a large bowl, whisk together the dry ingredients, mashed potatoes and coconut oil. Finally, add the honey, orange peel, eggs and vanilla extract.
Mix well and pour evenly into three greased 16oz Wide Mouth Mason Jars (I used grass-fed butter to grease mine). Greasing the jars is crucial, as is using Wide Mouth jars, or the lucky recipient will have a tough time getting the bread out of the mason jar. They should be about half full.
Bake uncovered for 1 hour or until brown on top and let cool completely. If you would like these to last longer, put the lids on immediately after removing them from the oven. The pressure from the heat will seal the jars.
Enjoy one yourself and share with others!
Notes
Net Carb Count*: 19.74 g net carbs (per 1 jar - makes 3 jars, plus the carbs for the sweetener)
Total Carb Count: 26.30 g total carbs (per 1 jar - makes 3 jars, plus the carbs for the sweetener)
*Note net carb count = Total carbs - fiber. Carb counts are estimated based on the products I used. Check nutrition labels for accurate carb counts and gluten information.
https://holisticallyengineered.com/2013/10/sweet-potato-bread.html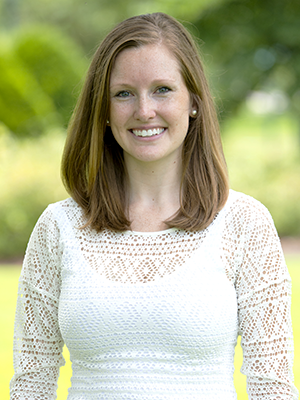 It's time to rethink what simple means. I'm Kristen; a new mom, 'granola cruncher', diy enthusiast, researcher and writer. I believe that living a natural lifestyle can, and should be, simple. RethinkSimple.com is a blog dedicated to sharing information, tips, tricks, recipes and diy projects to allow you and your family to get back to basics. As like many of us, I was once a junk food foodie who lived on processed food product. Over the last few years I have learned how to make my own food, gifts, skincare products and more. I source locally and organic when possible, and keep ingredients when preparing food to a minimum. I put on my skin only what I would put in my mouth, as I know any product used is absorbed into our bodies. I keep my carbon footprint as low as possible and come up with creative ways to re-use common household items. I hope you stop on by and join me in rethinking what simple truly means!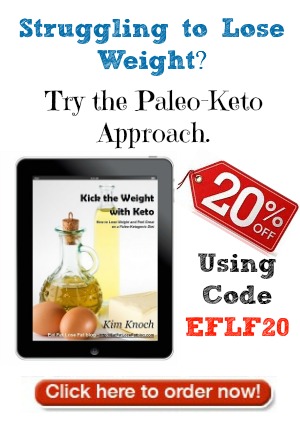 Click +1 Below:
This content will be shown after all post