This content will be shown before all post
With New Years and the end of football season parties it's always nice to have a few healthy options available to munch on.  I had been wanting to make my own Mozzerella Sticks for awhile, but I hadn't gotten around to it since I usually like to stay away from dairy so I don't have any digestive issues resurface themselves.  I finally decided to give it a try and boy am I glad I did.  I used pork rinds in this recipe and if you're worried about the quality of the pork rinds/cracklings you can always make your own.  The book Beyond Bacon (get it here) has an easy recipe that you can make with or without the seasoning.  
Click Here to Pin It!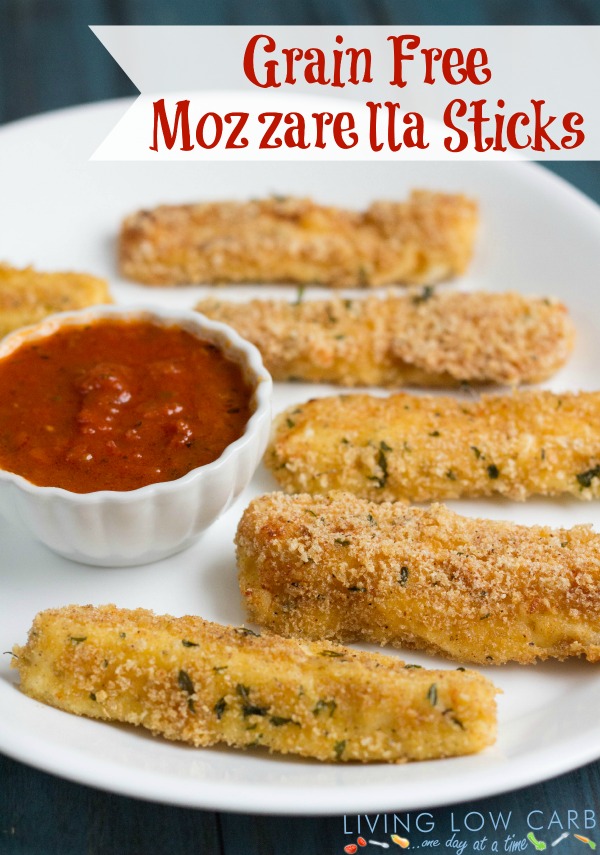 Grain Free Mozzarella Sticks
Ingredients
16 oz block of Mozzarella Cheese
3 oz pork rinds/cracklings (Make your own cracklings--recipe in Beyond Bacon or order quality pork rinds here)
1 tsp dried parsley
3/4 tsp garlic powder
1/2 cup coconut flour
1 tsp salt
1/2 tsp black pepper
2 large eggs
1 Tbsp water or coconut milk
Instructions
Cut the mozzarella cheese into 12 (3/4-1" thick) sticks
Grind the pork rinds/cracklings into a food processor or chopper until crumbs are formed.
On a plate combine the crumbs, parsley, and garlic powder.
On another plate combine the coconut flour, salt, and black pepper.
In a medium shallow bowl or dish whisk the eggs and water (or coconut milk) until thoroughly combine.
Coat the mozzarella in the coconut flour and shake off the excess.
Coat the mozzarella in the egg mixture and then into the crumb mixture. Be sure to coat evenly on all side of the mozzarella. Repeat with the remaining mozzarella sticks.
In a large cast iron skillet heat enough coconut oil to cover the pan 1/2" high over medium high heat.
Add the mozzarella sticks, in batches, cook for about 30 seconds on one side or until golden brown. Flip the sticks over and cook for another 15-20 seconds.
Place on a paper towel lined plate to drain.
Serve with marinara sauce.
Notes
Net Carb Count*: 1.4 g net carbs (for 1 stick--makes 16 sticks )
Total Carb Count: 2 g total carbs (for 1 stick)
*Note net carb count = Total carbs - fiber. Carb counts are estimated based on the products I used. Check nutrition labels for accurate carb counts and gluten information.
https://holisticallyengineered.com/2013/12/grain-free-mozzarella-sticks.html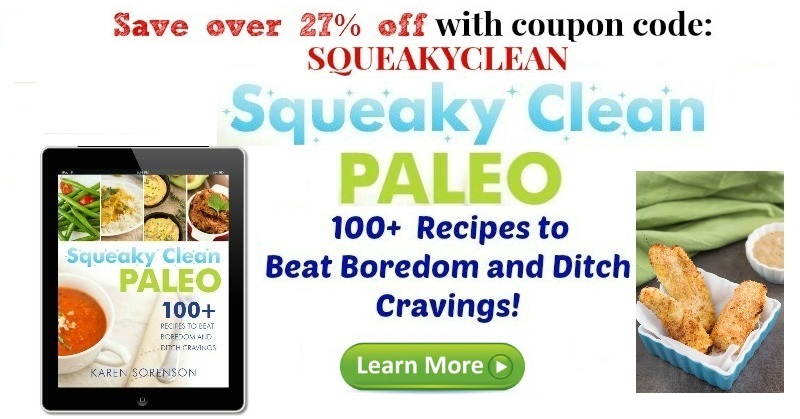 Click +1 Below:
This content will be shown after all post