This content will be shown before all post
Making your own gifts to share with others on the holidays is nice way to show how much you care for and appreciate your family and friends.  I think it's so cute to fill a jar with ingredients so the other person can easily make the recipe and know that it's from the heart.
Hot chocolate mix is easy to put together since it only requires a handful of ingredients and it doesn't require much work or extra ingredients for the person making it either. I ended up making both a low carb and a paleo version depending on if the person you're giving the gift jar to is watching their sugar or not.  Or maybe you just want to whip up a batch for your own family to enjoy together.
Happy Holidays!
Click Here to Pin It!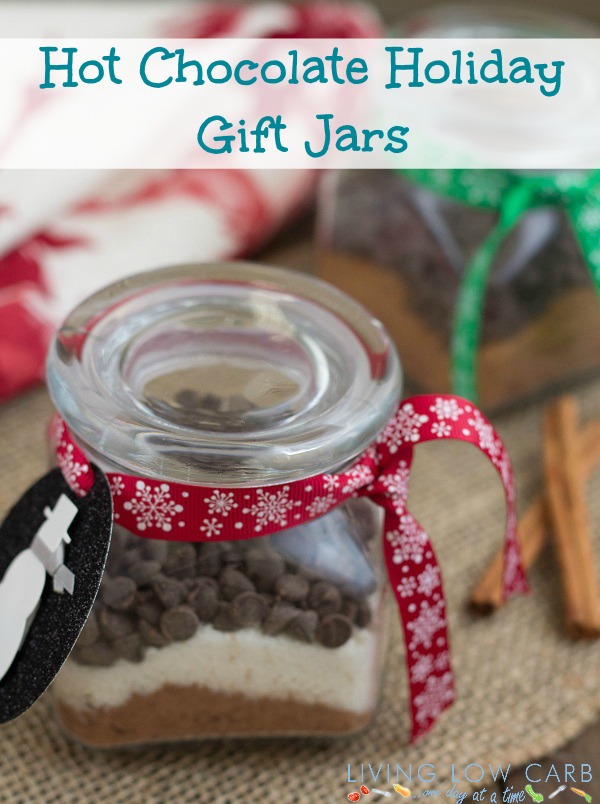 Ingredients
Instructions
For each jar, slowly and carefully spoon in the cocoa powder to create an even layer at the bottom of the jar.
Next add the cinnamon
For the next layer, slowly and carefully spoon in the sweetener or coconut sugar to create an even layer.
Top with a layer of chocolate chips or dark chocolate.
Place the lid on the jar, add ribbon, and a tag with the directions for making hot chocolate.

For the hot chocolate:

Empty the contents of the jar in a large saucepan over medium low heat.
Add two (13.5 oz) of coconut milk (paleo) or 4 cups of heavy cream (low carb).
Whisk and heat until the chocolate has melted and serve.
Notes
Net Carb Count*: 3.83 g net carbs per 1 cup serving if you are making the hot chocolate with heavy cream.
Total Carb Count: 10.08 g total carbs (per 1 cup serving - Plus the carbs for the sweetener.) if you are making the hot chocolate with heavy cream.
One jar makes 4 servings
*Note net carb count = Total carbs - fiber. Carb counts are estimated based on the products I used. Check nutrition labels for accurate carb counts and gluten information.
https://holisticallyengineered.com/2013/12/hot-chocolate-gift-jars.html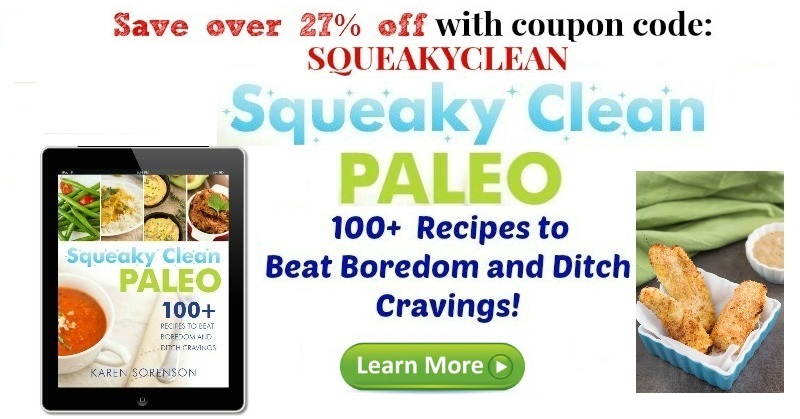 Click +1 Below:
This content will be shown after all post