This content will be shown before all post
Today we are learning how to make coconut milk.  Canned coconut milk is definitely convenient, but unfortunately canned coconut milk often contains guar gum in order to help thicken the milk.  Guar gum can be hard to digest for some people since it is derived from legumes.  Since I'm trying to heal my digestion it's important for me to remove ingredients from my diet that can cause digestive distress so I prefer to make my own coconut milk.  Another downside to canned coconut milk is that the cans usually contain BPA, which can have toxic effects with excess exposure.  So why not try making your own coconut milk?  It's so easy! Check out the video below to learn out to make coconut milk.
Don't forget to save your leftover coconut pulp after making coconut milk!  Because next we are making homemade coconut flour, so stayed tuned!  🙂
Click Here to Pin It!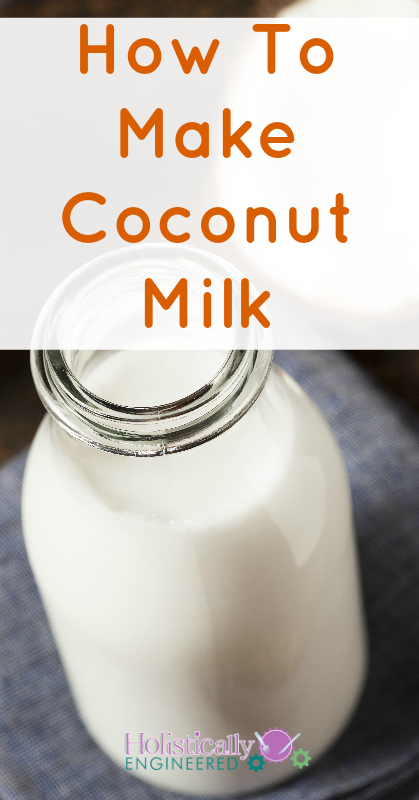 Click +1 Below:
This content will be shown after all post