This content will be shown before all post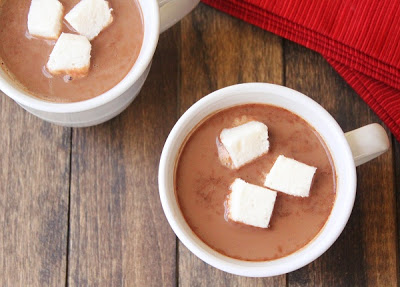 The holiday season always makes me want some hot chocolate.  Last year I never got around to making a low carb version of hot chocolate so this year it was on my must make list.  I add some peppermint extract to really bring in the holiday flavors.  It's perfect for a cold day!  Or in my case, it is perfect in 70+ degree weather when I have to turn the AC on in December.  Gotta love South Carolina! Even though it's warm in S.C. this Low Carb Peppermint Hot Chocolate gets me in the holiday spirit.
What's your favorite holiday drink?  I'd love to hear about it in the comments below. 🙂
Low Carb Peppermint Hot Chocolate (Dairy Free)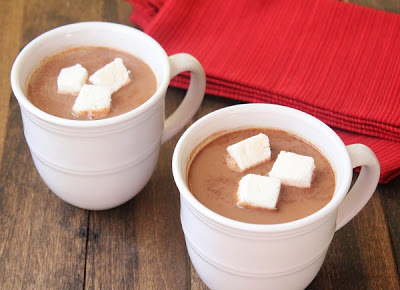 2 (14 oz) cans of coconut milk (or 3 1/2 cups of almond milk)
1/3 cup cocoa powder
3/4 cup equivalent sweetener (powdered or liquid sweetener–
I used Swerve Confectioners
)
3/4 oz (two squares) of dark chocolate (
I used Lindt 85%
)*
1 1/2 tsp peppermint extract (optional)
Add the coconut milk to a sauce pan over medium-low heat.  Slowly whisk in the cocoa powder until incorporated and the lumps are removed.  Next, add the sweetener and whisk to incorporate.  Add the chocolate and allow to melt, stirring frequently. Cook until the chocolate has melted and the coconut milk is heated through.  Off the heat, add the peppermint extract and stir to combine.*The 85% Chocolate does not contain dairy, but is produced in a factory that handles dairy products.
Low Carb Peppermint Hot Chocolate
: 28 net carbs (serves 3-4)
*Note carb counts are estimated based on the products I used. Check nutrition labels for accurate carb counts and gluten information.
 Enjoy!
Click +1 Below:
This content will be shown after all post