This content will be shown before all post
For the last few weeks carrots have been in my CSA (Community Supported Agriculture) box and mostly I've just been roasting them or making Carrot Whip with half roasted carrots and half steamed cauliflower all whipped together using my immersion blender.  This week I needed a breakfast recipe that I could take with me on the go.  I figured these Carrot Cake Breakfast Muffins would be perfect since I would use up some of the carrots from my CSA box and it was a nice change from roasted carrots.  I used these as a breakfast recipe so I didn't add any frosting…just a pat of some delicious grass fed better. 
The Benefits of Carrots
Excellent source of antioxidants that could help protect against cardiovascular disease
High in carotenoids to help reduce cancers like bladder, cervix, prostate, and colon
Promote good vision and protect against macular degeneration and cataracts
Great for immune system and detoxification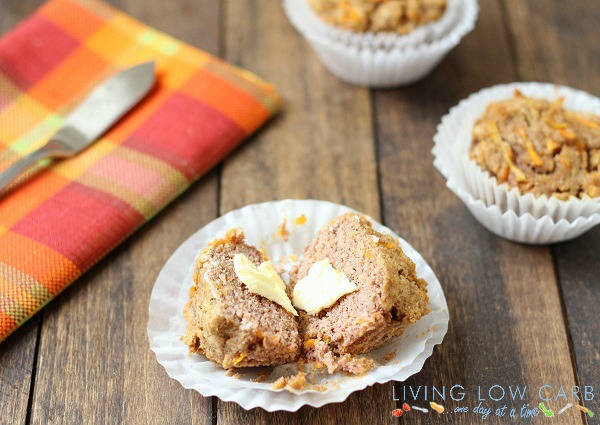 Carrot Cake Breakfast Muffins (Primal and Low Carb)
Ingredients
1 heaping cup almond flour
1/4 cup coconut flour
2 teaspoons ground cinnamon
1 teaspoon baking soda
1/4 teaspoon ground nutmeg
1/4 teaspoon ground ginger
1/4 teaspoon Celtic sea salt
3 large pastured eggs
1 tsp liquid stevia or desired sweetener (For Paleo use an equivalent amount of honey)
1/4 cup grass fed butter, soften
1 teaspoon vanilla extract
1/2 tsp lemon juice
1 cup grated carrots
Instructions
Preheat oven to 350 F.
Combine the dry ingredients in a large bowl.
In a separate bowl, combine the wet ingredients and add the dry ingredients to the bowl.
Stir to combine and then add the carrots.
Fill a muffin tin with liners and fill each muffin liner 3/4 the way full
Bake for 20-25 minutes or until cooked through
Remove from the oven and allow to cool before serving with a pat of grass fed butter.
Notes
Net Carb Count*: Carrot Cake Muffins: 4.4 net carbs (for one muffin---makes 7 muffins).
*Note carb counts are estimated based on the products I used. Check nutrition labels for accurate carb counts and gluten information.
https://holisticallyengineered.com/2013/06/primal-carrot-cake-breakfast-muffins.html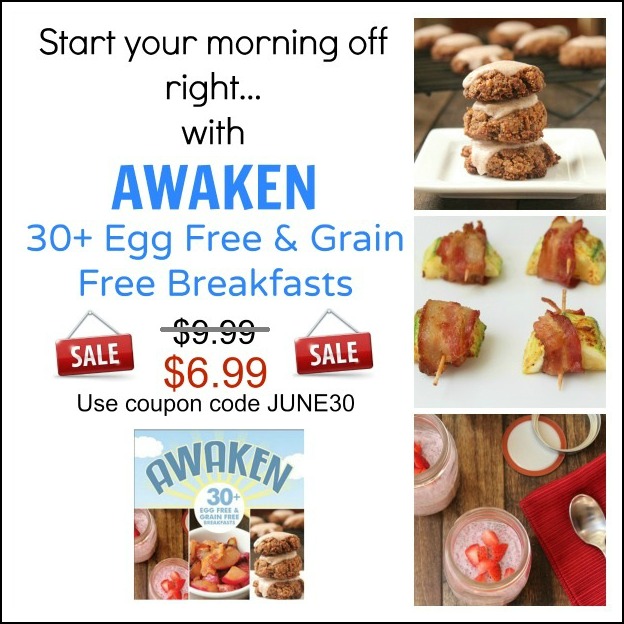 Click +1 Below:
This content will be shown after all post