This content will be shown before all post
As soon as I saw the the green tomatoes in my CSA (Community Supported Agriculture) box, I just knew I needed to make fried green tomatoes.  I have to admit that it has been weird seeing tomatoes in the house after going off and on with avoiding nightshades (tomatoes, peppers, eggplant potatoes, etc.) to see if I have a sensitivity.  It was such a treat biting into the lightly fried coating over a soft, slightly sweet, tomato.  The seasoned coating has just a hint of spice (you can always add more if you like) and the saltiness goes well with the sweetness of the tomato.
What's your favorite way to eat green tomatoes?  I'd love to hear about it in the comments below.
Paleo Fried Green Tomatoes (Low Carb)
Ingredients
2 medium green tomatoes
1 large egg
2 tablespoons water
1 cup almond flour
1 tsp onion powder
1/2 tsp garlic powder
1/4 tsp cayenne pepper
3/4 teaspoon Celtic sea salt
Freshly ground black pepper
1/4 cup bacon fat
Instructions
Slice the tomatoes about 1/4″ thick. Sprinkle with a little salt, and allow to sit for about 5 minutes.
In a small bowl, whisk together the egg and water. In another bowl (or plate), mix the almond flour, onion powder, garlic powder, cayenne powder, Celtic sea salt, and black pepper.
Heat the bacon fat in a skillet over medium high heat.
Dip the tomato slices in the egg, then dredge in the almond flour mixture, shaking lightly to remove any excess.
Fry the slices* for 3-5 minutes on each side or until golden brown.
Place the cooked tomato slices on a paper towel to drain and sprinkle with a little Real salt.
*Note: Try not to over crowd the skillet and work in batches if needed.
Notes
Net Carb Count*: Fried Green Tomatoes: 5.5 net carbs (per 2 slice serving--serves 4)
*Note carb counts are estimated based on the products I used. Check nutrition labels for accurate carb counts and gluten information.
https://holisticallyengineered.com/2013/07/paleo-fried-green-tomatoes.html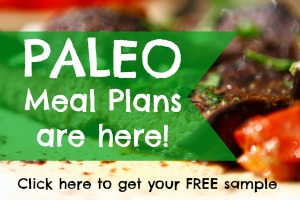 Click +1 Below:
This content will be shown after all post