This content will be shown before all post
Today I wanted to share a delicious summer treat that doesn't require an ice cream maker.  A Granita is similar to sorbet, except you scrape the mixture every so often so that the ice crystals are larger in size.  This produces a lighter frozen treat, almost like a slushie.  I was lucky enough to receive an ice cream maker for my birthday last year, but I almost always forget to put the bowl in the freezer in time for it to freeze solid.  Luckily, this is easy to make with no special equipment.  My favorite flavor combination this summer is strawberry and lime, but you could use your favorite fruit combinations.
Ingredients
1 lb organic strawberries, trimmed and halved
1 cup water
Zest of 1 lime
Juice of 2 limes
1/2 cup equivalent sweetener (Sweeten to taste--I used Confectioner's Swerve or use honey for Paleo)
Instructions
Blend all the ingredients in a blender until smooth.
Pour into a a baking dish
Place in a freezer and allow to freezer for 30 minutes
Stir and scrape the granita with a fork.
Repeat every 30 minutes for 2 hours or until frozen.
Notes
Net Carb Count*: 7.96 g net carbs for 1 serving (serves 4)
Total Carb Count: 10.31 g for 1 serving (plus the carbs for the sweetener)
*Note carb counts are estimated based on the products I used. Check nutrition labels for accurate carb counts and gluten information.
https://holisticallyengineered.com/2013/08/strawberry-lime-granita.html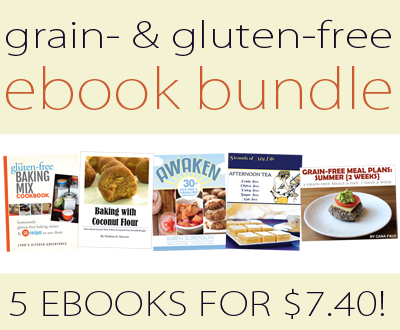 Click +1 Below:
This content will be shown after all post