This content will be shown before all post
Summer is a great time for firing up the grill, so I wanted to bring you a delicious recipe to enjoy.  I'm a big fan of chicken teriyaki, but store bought teriyaki sauce is full of high fructose corn syrup and preservatives.  No thanks!  For my teriyaki sauce I used coconut aminos.  If you aren't sure what coconut aminos is then you should definitely read this post and pick up a bottle.  Seriously, I love coconut aminos!  I made the switch when I stopped eating soy since it is known to disrupt hormones. I definitely didn't need any hormone disturbances as I am trying to get my hormones back in balance.  I ended up loving the taste so much more than soy sauce.  It's taste is slightly sweeter and I love to use it in sauces, marinades, and salad dressings.
Have you tried coconut aminos yet?  Let me know what you think!
Ingredients
1 lb boneless skinless chicken breast
2/3 cup coconut aminos (a soy free version of soy sauce)
2 Tbsp equivalent sweetener (I used Swerve or use honey for Paleo)
2 tsp ground ginger (or 1/2 tsp fresh grated ginger)
1 tsp garlic powder
1/2 cup chicken bone broth
Instructions
Grill the chicken breast for 6-8 minutes per side or until cooked through.
Combine all of the ingredients except the chicken in a sauce pan over medium high heat.
Bring the mixture to a boil and allow to boil for 5-7 minutes (stirring occasionally) or until the mixture has reduced and thickened.
Remove from heat.
Coat the chicken with the teriyaki sauce and serve
Notes
Net Carb Count*: 14 g net carbs for the entire recipe
Total Carb Count: 15 g for the entire recipe (plus the carbs for the sweetener)
*Note carb counts are estimated based on the products I used. Check nutrition labels for accurate carb counts and gluten information.
https://holisticallyengineered.com/2013/08/paleo-chicken-teriyaki.html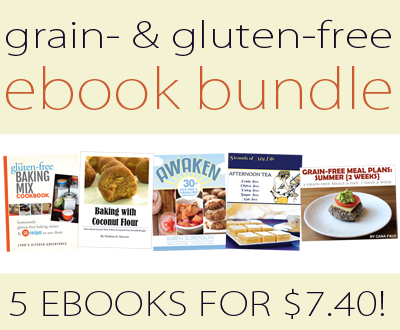 Click +1 Below:
This content will be shown after all post