This content will be shown before all post
Over the next few months I will be busy working on my next eCookbook, which is scheduled to be out in December 2013.  While I'm focused on the new cookbook I didn't want to leaving you without your fix of low carb and paleo recipes, so I reached out to some of my favorite bloggers to share some delicious recipes with the readers of Living Low Carb…One Day at a Time.  Today's guest post is a comforting Chicken Carbonara dish from Jedha of Good Food Eating.  Please head over to Good Food Eating and check out Jedha's blog and don't forget to follow Good Food Eating on Facebook.
Once upon a time I was a carb addict who thought I could never live without pasta. Pasta and bread used to be my two favorite things in the world, and maybe you can relate?
Thankfully I'm a creative cook so I set out on a mission to discover ways I could still enjoy pasta like dishes without the pasta. This chicken carbonara was one of the recipes that came out of the kitchen one day, and ever since it's been a big hit in my house. Even my kids love it!
One thing I love about the meal is that it's fast to cook. I love cooking but like many of us, I'm super busy so I like to streamline my time in the kitchen. This means easy meals are often on my menu but it's good to know that you don't have to compromise flavor for a time saving meal.
This is a deeply rich and flavorsome meal with a sauce that is so tasty you wouldn't even know you were eating cabbage at all. If you're a dairy lover, top it off with some parmesan cheese or some grated cheddar. Delicious. I hope you'll give it a try and let us know how it goes.
Ingredients
1 teaspoon garlic oil or 1/2 teaspoon minced garlic
1 small red onion – diced
2 strips bacon
3 capfuls white wine – chardonnay
3/4 – 1 cup coconut cream or milk
1 egg
Salt and pepper
2 boneless chicken thighs
Cabbage – about 1/4 large or 1/2 small cabbage - shredded
Instructions
Place the cabbage in a steamer and steam for 5-10 minutes while you cook the chicken. Remember to keep an eye on it. Cook it to your desired consistency. I like it a little bit crispy but you may prefer it soft.
Heat garlic oil in a pan over a medium heat, add onion and saute until browning.
Add bacon and continue to cook for a few minutes, stirring occasionally.
Add the chicken to the pan and stir in, then allow to cook for about 1 minute.
Stir it and let cook for another minute or so.
Give it a bit of a stir, then add 3 capfuls of white wine into the pan, and a generous amount of pepper and a pinch of salt, then stir it into the mixture.
Now add the coconut cream, let it simmer for 1-2 minutes then turn the heat off.
Allow to sit for 3-5 minutes while you prepare plates and tidy up.
Beat the egg in a bowl, then just before you're ready to serve, turn the heat on low under the pan, stir in the egg, then turn off the heat again. You don't want the egg to scramble in the sauce but just thicken it. So be careful not to boil it or heat it too much.
Using tongs, place cabbage pasta alternative into 2 bowls, then spoon the mixture on top for a delightful and tasty dish.
Notes
Net Carb Count*: 7.15 g net carbs (per serving - serves 4)
Total Carb Count: 9.45 g total carbs (per serving - serves 4)
*Note net carb count = Total carbs - fiber. Carb counts are estimated based on the products I used. Check nutrition labels for accurate carb counts and gluten information.
https://holisticallyengineered.com/2013/09/chicken-carbonara.html

Jedha Dening is a Nutrition and Weight Loss Coach, Mom, passionate writer and lover of good food that's also good for your waistline. Jedha's blog Good Food Eating is a source of information, education and inspiration to help people eat well and reclaim their health and vitality. When Jedha's not cooking or writing about nutrition, she can usually be found in the great outdoors gardening, bushwalking, or kayaking.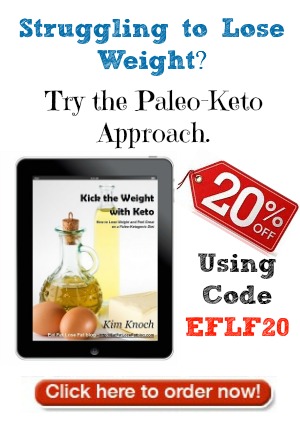 Click +1 Below:
This content will be shown after all post