This content will be shown before all post
I'm excited to share the End of Summer eBook Bundle from the Village Green Network.  The bundle features 30 eBooks to help you regain your health.  There are tips for loosing weight, getting sleep, feeling great, lots of delicious recipes, and so much more! Below I highlighted and reviewed some of the books that I think the Living Low Carb…One Day at a Time fans will love.  You can save over 90% off by ordering the bundle (normally a $650 value).  The bundle is only available for one week (ends September 10th) so don't miss your chance to save!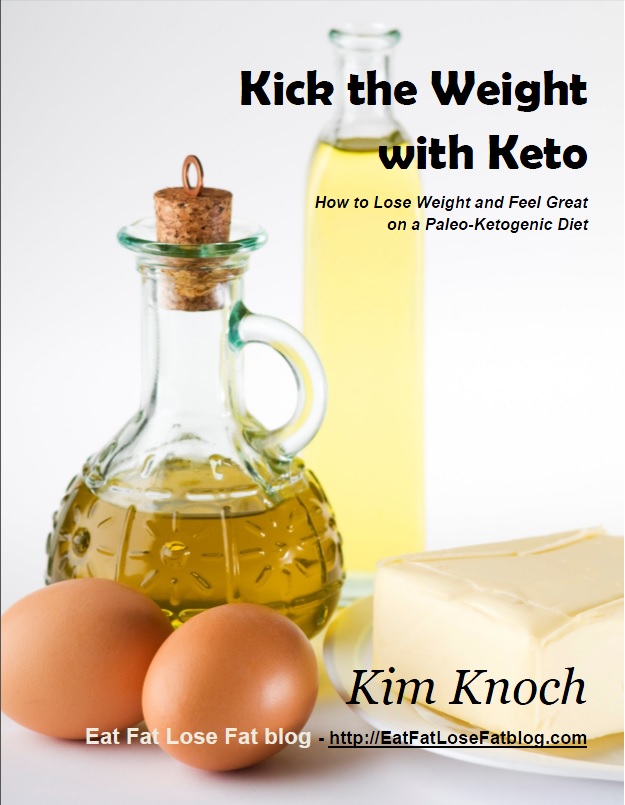 Low Carb and Paleo Friendly Recipes:
Kick the Weight with Keto by Kim Knoch:  Shows you how to Lose Weight and Feel Great on a Paleo-Ketogenic Diet.  Kim gives you easy steps for how to eat low carb with real food as well as some troubleshooting techniques for when the weight is not coming off.  Kick the Weight with Keto also features delicious recipes for breakfasts, snacks, desserts, lunches, side dishes, and more.  Recipes include: Coconut Fat Bombs, Spinach Artichoke Dip, Homemade Alfredo Sauce, Cauliflower Crust Pizza, and Low Carb Tortillas.  The recipes also include nutritional info (calories, fat, carbs, net carbs, protein) to help take the guess work out of meal planning.
Simply Salads by Season by Kristen Michaelis:  This eBook is packed with salad recipes organized by season. It guides you through which fruits and vegetables are in season throughout the year. Not only is the book full of salad recipes, but it also shows you you how to make your own homemade dressings like Ranch, Thousand Island, Blue Cheese, and more.  While not all of the recipes are low carb and/or Paleo there is a lot of variety and great ideas to help make your typical lunch salad more exciting.  Some of the recipes included are:  Apple Cauliflower Chopped Salad, Daikon Radish and Carrot Salad, Shrimp and Avocado Salad, and more!
Grain Free Meal Plans-Fall 1, Week 1 & 2 by Cara Comini:  Provides you with a two-week grain-free meal plan.  Take the guess work out of your meals!  Cara gives you a shopping list for each week, all of the recipes, and shows you want to prepare ahead of time.  While some of the recipes includes non-Paleo items like soaked beans they can easily be left out without effecting the recipe.  Recipes included are: Celery Root Hash Browns, Grain-Free Biscuits, Greek Shish Kebabs, and more!
Beyond Broth-Nourishing Homemade Paleo Soups by Jill Tieman:  Jill goes into detail to explain why bone-broth is a nutrient dense food and why store bought broth doesn't cut it.  She explains how to easily make your own bone-broth and provides some delicious recipes featuring bone-broth.  Bone Broth is great for healing the stomach lining from disruptions after years of damage caused by diet (i.e. gluten, dairy, etc.)  I am currently trying to heal my gut so I try and have bone broth at every meal.  Drinking bone broth plain gets very boring after awhile.  I'm so glad Jill created this book so I can make easy soups from bone broth and fresh veggies to add some variety to my daily dose of bone broth.  Recipes included are:  Creamy Mushroom Soup (dairy-free), Mock Chicken Noodle Soup, Roasted Asparagus Soup, and more!
Grain-Free Desserts by Jennifer McGruther:  Jenny shows your how to prepare over 90 delicious grain and dairy free breads, cakes, cupcakes, cookies, brownies, and ice creams.  You don't have to feel like you're missing out just because you gave up grains!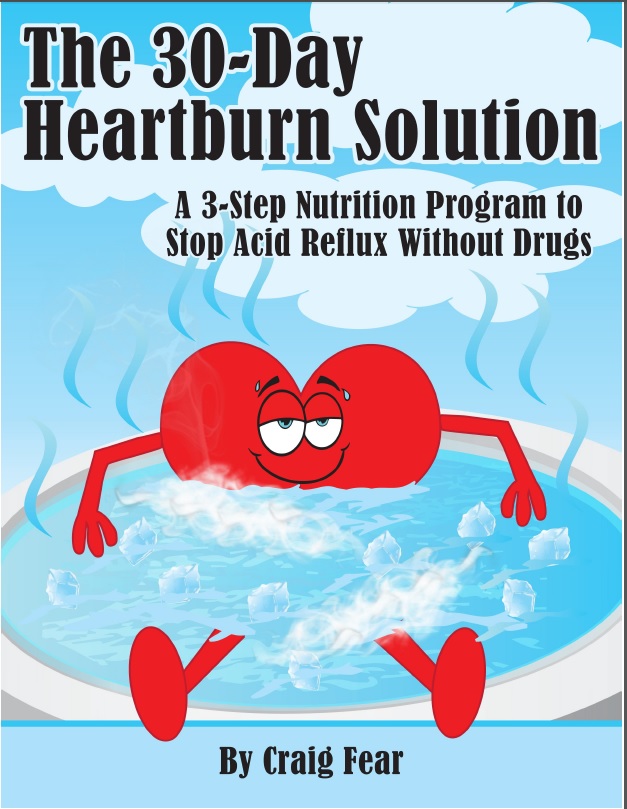 Healing and Cleansing eBooks:
Three Weeks to Vitality:  The Ultimate Cleanse by Mary Vance:  Are you struggling with weight gain, brain fog, bloating, constipation, heartburn, acne, or allergies?  You may be experiencing a tired liver.  "You are equipped with your own internal washing machine–your liver, the body's hardest working organ–charge with detoxifying every single thing you breathe, eat, drink, and apply to your skin."  If your liver isn't functioning properly you can start to experience some of the symptoms listed above.  Three Weeks to Vitality shows you how to naturally detox without crazy schemes and concoctions.  You help rejuvenate the liver through food that supports liver functions as well as some health lifestyle techniques.  I have been working with Mary as my Nutrition Consultant for the last few months as I try to heal my adrenal fatigue.  I am feeling great and will continue to utilize the methods Mary describes in her book as I continue to heal.
Quit PMS by Lauren Geertsen:  Shows you how to heal your hormones naturally to achieve relief from PMS symptoms.  Lauren discusses Estrogen Domiance, Macronutrients, Dietary Principles, Good/Bad Period Foods, Detox and Elimination, Supplements, and Skin Solutions.
30 Day Heartburn Solution by Craig Fear:  A 3-Step Nutrition Program to Stop Acid Reflux Without Drugs.  Craig explains what Heartburn and GERD is as well as what causes them.  He steps you through how to prevent heartburn from happening and provides some delicious Grain-Free Meal ideas.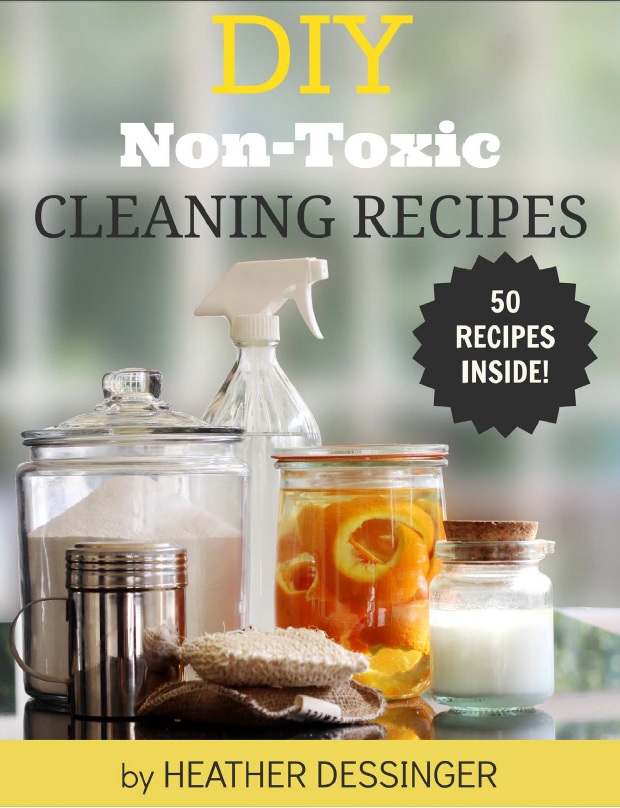 Do-It Yourself and Homemade Products:
DIY Non-Toxic Cleaning Recipes by Heather Dessinger:  Tons of homemade DIY products like All-Purpose Cleaners, For the Kitchen (Fruit & Veggie Wash, Dishwasher Detergent, etc.),  For the Bath, Laundry Products, Wood Care, Carpet & Tile Care, Leather Care, Polishing, and Air Fresheners.  Heather also gives you some step by step tutorials.
Other eBooks Included:
Have You Cake and Lose Weight Too by DaNelle Woldford
30 Days of Simple Dinner Summer Edition by Rachel Jones
Eating Additive-Free by Christy Pooschke
Your Custom Homestead by Jill Winger
Natural Cocktails by Kendahl Millecam
Culture Your Life by Louise Kane Buckley
Get Your Fats Straight by Sarah Pope
Feed Your Fertility by Emily Bartlett and Laura Erlich
The Granny Plan by Kathy Block
Healer by Joseph Dispenza
Love Your Body by Elizabeth Walling
Nourishing Our Children
Processed Free by Robin Konie
Real Fit at Every Age by Julie de Lagarde
Real Food Ingredient Guide by Kelly the Kitchen Kop
The Sleep Solution by Emily Benfit
Real Food Survival Guide for Busy Moms by Lindsey Gremont
Gluten Free Vegetarian by Hannah Healy
Sustainability Starts at Home by Dawn Gifford

This content will be shown after all post