This content will be shown before all post
This week's recipe is my attempt to dive into pumpkin season, without going in the typical dessert arena.  This Pumpkin Soup is easy to make and puts a unique spin on fullfilling your pumpkin quota this year.
Let's face it…we're all busy.  Making good decisions in regards to our diets can often be clouded by the fact that our time is limited.  Every Friday I will share with you a recipe or technique that uses 5 Ingredients or fewer.  The idea is to show you recipes that are easy to prepare and versatile for all of us that don't have time to whip up a complicated meal during the week.
The recipes will include 5 ingredients or fewer, but there are a few ingredients that are considered "free" ingredients that you probably use every day and are already in your kitchen.  The "free" items are water, salt, black pepper, and cooking oil.  These items may be used in recipes and won't count toward the ingredient total.  I will also include some optional items that would be great to add if you have them on hand but you don't need to make a special trip to the store if you're all out.
Ready to get started?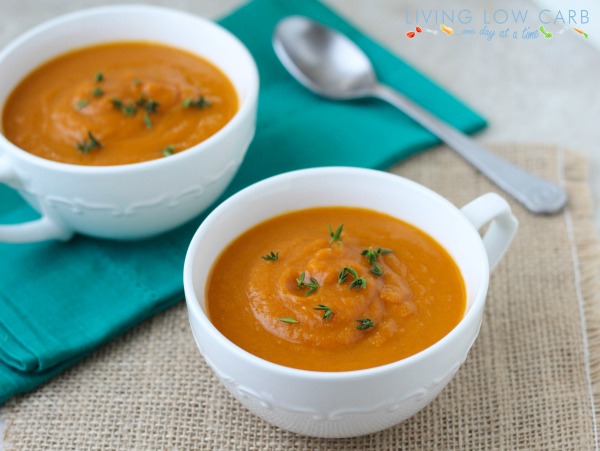 Five Ingredient Friday: Pumpkin Soup
Ingredients
1 (15 oz) can organic pumpkin puree
1 medium onion, chopped
2 cloves garlic, minced
2 cups chicken bone broth
1/2 cup coconut milk
Instructions
Heat a medium soup pot over medium heat.
Add onions and sauté for 5 minutes or until tender.
Add garlic and sauté for another minute.
Add the onions, garlic, pumpkin, and broth to a blender and blender until smooth.
Pour the mixture into the soup pot and bring to a boil.
Reduce the heat to simmer and add coconut milk.
Season to taste (salt, pepper, or optionally: sage or thyme)
Notes
Net Carb Count*: 8.62 g net carbs (for 1 cup serving makes 5 servings)
Total Carb Count: 11.42 g total carbs (for 1 cup serving makes 5 servings)
*Note net carb count = Total carbs - fiber. Carb counts are estimated based on the products I used. Check nutrition labels for accurate carb counts and gluten information.
https://holisticallyengineered.com/2013/10/five-ingredient-pumpkin-soup.html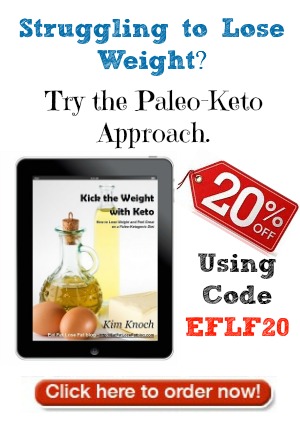 This content will be shown after all post