This content will be shown before all post
I like to make quick desserts, especially those that only have a couple of servings so I don't go overboard.  Since the holidays are upon us I have been craving pumpkin and wanted to create a dessert muffin that would feature the iconic flavors of the holidays.  These muffins are also great for breakfast!  I know a lot of people prefer not to use a microwave so the good news is that you can still make these muffins…they'll just take a little longer to make.
Also, check out some of the other Muffins in a Minute that I've made:
Click Here to Pin It!
Pumpkin Spice Muffin in a Minute
Ingredients
1/4 cup almond flour
1/4 tsp baking soda
1/4 tsp cinnamon
1/4 tsp nutmeg
3 Tbsp powdered sweetener (or use honey for Paleo)
1 Tbsp coconut oil or grass fed butter + more for greasing the ramekin
2 Tbsp pumpkin puree
1 large pastured egg
1/4 tsp vanilla
1/2 tsp apple cider vinegar
Instructions
Lightly grease two 4 1/2" ramekins.
In a small bowl, combine all of the dry ingredients.
Add the remaining ingredients and stir to thoroughly combine.
Divide the batter evenly into the ramekins and microwave for 1 minute 20 seconds (up to 1 minute and 30 seconds or until set) or bake these muffins at 350 F for 15-17 minutes or until cooked through.
Run a knife along the edge of the ramekins and remove the muffins.
Serve with butter or ghee.
Notes
Net Carb Count*: 3.42 g net carbs (for 1 muffin)--makes 2 muffins
Total Carb Count: 5.92 g total carbs (for 1 muffin, plus the carbs for the sweetener)
*Note net carb count = Total carbs - fiber. Carb counts are estimated based on the products I used. Check nutrition labels for accurate carb counts and gluten information.
https://holisticallyengineered.com/2013/12/pumpkin-spice-muffin-minute.html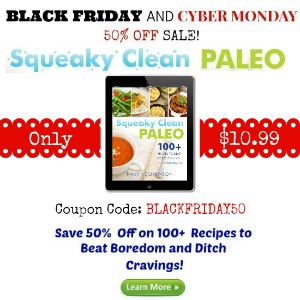 This content will be shown after all post