This content will be shown before all post
When I first started food blogging I participated in a monthly food swap with other food bloggers. Basically every month, I was assigned a blogger that I had to send a few food items that represented where I live.  For me, I had to send South Carolina related food items.  As a was searching for some great stuff to send I came across some Benne Wafer cookies.  I had never heard of the cookies before, but when I realized they were made from sesame seeds I just knew I could come up with a low carb and paleo friendly version.
These cookies would be great for your upcoming holiday parties or you could even crush them up as a topping for ice cream. 
Click Here to Pin It!
Sesame Cookies A.K.A. Benne Wafers
Ingredients
1 cup sesame seeds
1 cup Homemade Brown "Sugar" (or Coconut Sugar for Paleo)
4 Tbsp unsalted grassfed butter, softened
1 large egg
1/2 cup almond flour
1/4 tsp. salt
1/4 tsp. baking soda
1 tsp. fresh-squeezed lemon juice
1/2 tsp. vanilla extract
Instructions
Preheat oven to 325 F. In a medium skillet, over medium heat toast the sesame seeds, stirring occasionally, until they are golden brown.
Beat the brown "sugar" (or coconut sugar) and butter together in mixing bowl until combined. Add the egg and mix to combine.
In a separate bowl, mix the almond flour, salt, and baking soda. Add the dry ingredients to the wet ingredients and mix to combine. Fold in the Seasame seeds, lemon juice, and vanilla until thoroughly mixed. Chill the mixture in the refrigerator for 30 minutes.
Drop 2 tsp of dough onto a parchment paper lined cookie sheet, leaving space for the cookies to spread. Bake for approximately 10-15 minutes, or until the edges are slightly brown. Allow to cool completely.
Notes
Net Carb Count*: 4.45 g net carbs (for 2 cookies - Plus the carbs for the sweetener.)
Total Carb Count: 5.85 g total carbs (for 2 cookies - Plus the carbs for the sweetener.) makes 45 crackers
*Note net carb count = Total carbs - fiber. Carb counts are estimated based on the products I used. Check nutrition labels for accurate carb counts and gluten information.
https://holisticallyengineered.com/2013/12/sesame-cookies-benne-wafers.html
Check out the VGN Marketplace for Coconut Oil, Coconut Flour, Almond Butter, eBooks and so much more!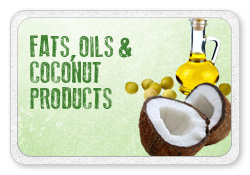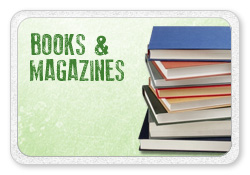 Click +1 Below:
This content will be shown after all post