This content will be shown before all post
Slow Cooker Mashed Cauliflower
One of my favorite side dishes is Mashed Cauliflower.  It makes a great substitute for mashed potatoes…you won't even miss them!  Mashed Cauliflower is easy to make the night of for dinner, but I always like to have some meal options made ahead of time so I have healthy choices on nights that I'm busy or have no food in the house (yeah it happens sometimes).  Mashed cauliflower freezes really well and heats up quickly so it makes the perfect candidate for make ahead meals.  On the weekends I like to make a bunch of meals that I can either portion out for the week or freeze for later use.  I love using my slow cooker to make dishes.  I can just set the crockpot on LOW and work on some of my other weekend tasks.  I come back to perfectly cooked dishes…with no added effort.
Click Here to Pin It!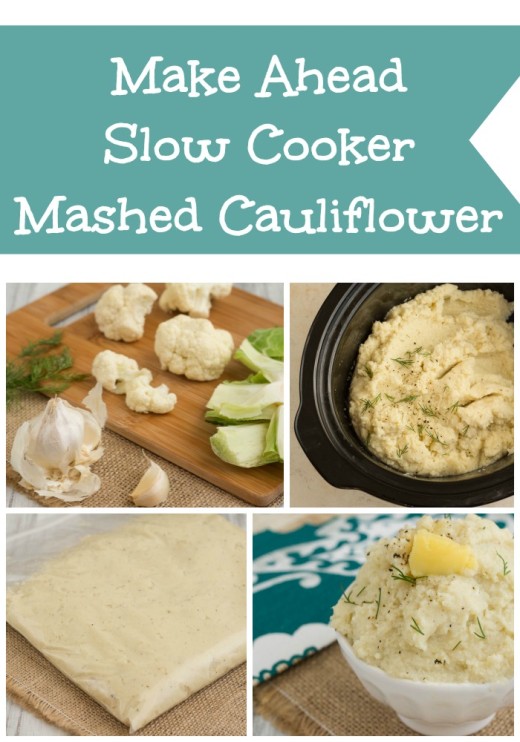 Make Ahead Freezer Mashed Garlic Cauliflower
Ingredients
2 medium heads of cauliflower, cut into florets
2-4 cloves garlic (depending on how much garlic flavor you'd like)
8-10 cups water
2 tsp Celtic sea salt
1/2 tsp black pepper
3 Tbsp ghee or butter
Fresh herbs, to taste (I used Dill)
Instructions
Place the cauliflower and garlic cloves in the bowl of a slow cooker.
Add enough water to almost cover the cauliflower.
Cook on LOW for 6 hours or until the cauliflower is tender.
Drain the water in a strainer and place the cauliflower back into the slow cooker and blend using an immersion blender until the desired consistency is reached (or place the cauliflower in the bowl of blender or food processor and process until the desired consistency is reached).
Add the salt and ghee and mix to combine.
Serve immediately (add fresh herbs, to taste) or divide into portions for freezing.

For Freezing:

Allow the mixture to cool and pour portions into freezer bags (or use your preferred freezing method).
Flatten the mixture and freeze for up to 3 months.
To serve, thaw and heat in a saucepan over medium heat until heated through.
Notes
Net Carb Count*: 2.99 g net carbs (for 1/2 cup--makes 6 cups )
Total Carb Count: 5.41 g total carbs (for 1/2 cup)
*Note net carb count = Total carbs - fiber. Carb counts are estimated based on the products I used. Check nutrition labels for accurate carb counts and gluten information.
https://holisticallyengineered.com/2014/01/make-ahead-slow-cooker-mashed-cauliflower.html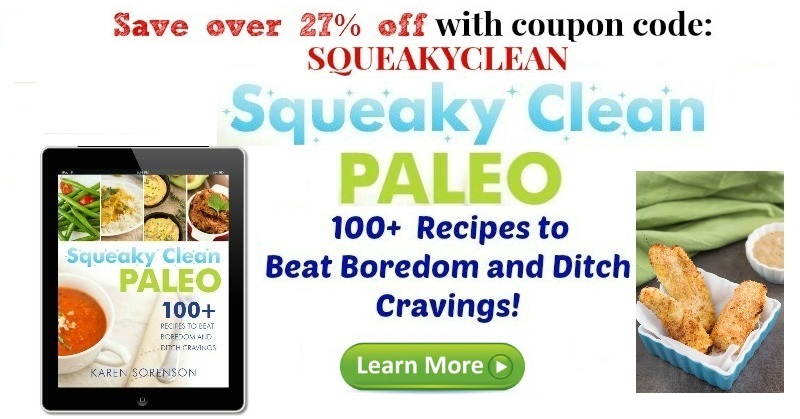 This content will be shown after all post