This content will be shown before all post
I use bone broth in a lot of my recipes and I often get questions about what's so great about bone broth.  Bone broth has exploded in popularity in the real food world over the last few years as more people learn the value of bone broth. It's a key component in many modern recipes, and is valued for its incredible healing properties.
But what IS bone broth? It's a food with incredible health benefits, and is great for people who are healing their body or want to make it stronger against disease.
Bone Broth: Food of the Ancients
Like butter, bone broth has been around much longer than most people think. Most cultures have some version of it in their cuisine, from the fish stock of Japan to the chicken broth of Argentina. It was treasured as a natural cure, and a source of great health.
According to the Weston A. Price Foundation, bone broth was highly prized in ancient civilizations for one of it's most nutrient-rich aspects: Gelatin. In the process of cooking gelatin, gelatin rises to the top and retains many of the nutrients key to its healing properties.
The Healing Properties of Bone Broth
Click Here to Pin This Post!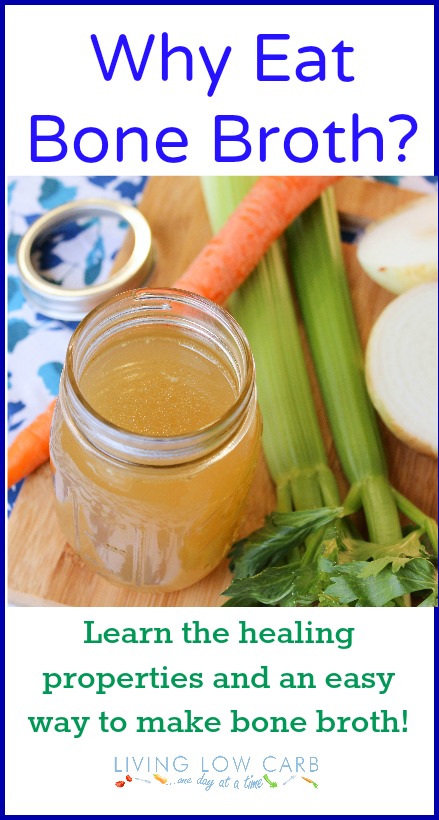 Make Your Own Bone Broth
This is the recipe for a rich but easy-to-make bone broth.
Click +1 Below:
This content will be shown after all post