This content will be shown before all post
It's always nice to have grain free substitutes for some of my favorite dishes.  I have been using Cauliflower "Rice" for years, but lately I've been experimenting with using other vegetables as "rice."  Check out the videos below to learn how to make both Cauliflower "Rice" and Celery Root "Rice."  Also don't miss the list of other vegetables that can be used as rice (especially if you don't mind colorful rice).
How To Make Cauliflower "Rice"
Click Here to Pin It!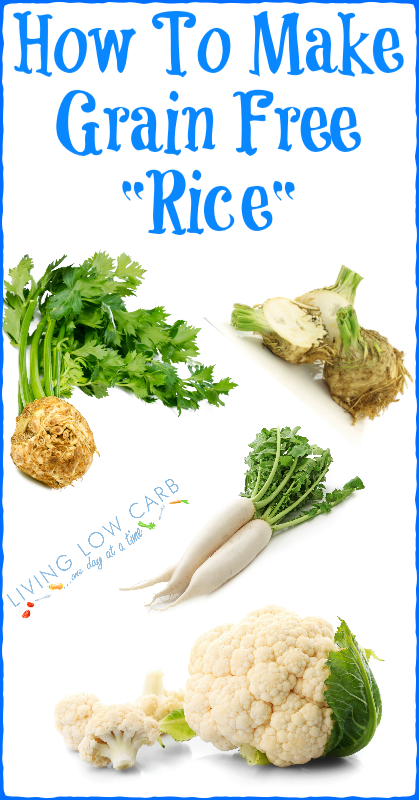 How to Make Celery Root "Rice"
Other Vegetables for "Rice"
Daikon Radish
Carrots
Beets
Butternut Squash
Parsnip
Rutabaga
Sweet Potato
This content will be shown after all post