This content will be shown before all post
Back in a day I used to make a lot of cakes.  Baking was one of my favorite things to do and I even got into cake decorating.  These days I prefer to make portioned treats like cookies and cupcakes.  This allows me to either freeze the extras or easily give them away to family and friends.  Portioned treats help me control what I'm eating and allows me to be able to enjoy a healthy dessert without going overboard.  German Chocolate Cake was one of my favorite cakes to make so I decided to turn it into a delicious cookie that was perfectly portioned.  All of the flavors of german chocolate cake….with none of the guilt!
Click Here to Pin It!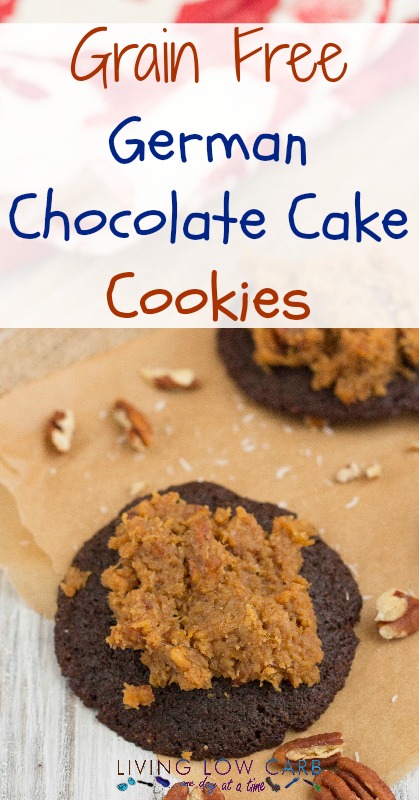 Grain Free German Chocolate Cake Cookies
Ingredients
Instructions
Preheat oven to 350 F.
In a medium bowl, combine the coconut flour, cocoa powder, baking soda, and salt.
In a separate mixing bowl on medium speed, mix together the coconut oil and sweetener of choice.
Add the eggs and mix to thoroughly incorporate.
Add the vanilla and lemon juice and mix to combine.
Add the dry ingredients and mix to incorporate.
Using a small cookie scoop, scoop out the cookies onto a parchment paper lined baking sheet(s) leaving enough space between each cookie. (I did 8 cookies per pan--it makes 16 cookies).
Bake for 9-10 minutes.
Remove from the oven and let cool before frosting.

For the Frosting:

Place the ghee and sweetener of choice in a small saucepan over medium low heat.
Allow the ghee/butter to melt and stir to combine.
Add the coconut milk and vanilla and stir to combine.
Add the pecans and coconut and stir to incorporate.
Place the mixture into a bowl and refrigerate for about 30 minutes (stirring occasionally) or until it is spreadable.
Spread 1-2 Tbsp of the frosting onto the cookies before serving
Notes
Total Carb Count: 3.8 g for 1 cookie (plus the carbs for the sweetener used)
Net Carb Count: 1.4 g for 1 cookie (plus the carbs for the sweetener used)
*Note carb counts are estimated based on the products I used. Check nutrition labels for accurate carb counts and gluten information.
Adapted from Ditch the Wheat
https://holisticallyengineered.com/2014/03/grain-free-german-chocolate-cake-cookies.html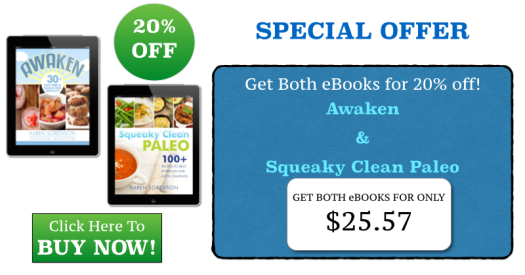 Click +1 Below:
This content will be shown after all post