This content will be shown before all post
I normally eat my tacos in lettuce wraps or just over a bed of lettuce.  It works just great and satisfies my taco cravings, but I know sometimes it's great to have a crunchy shell that you can easily pick up with your hands…just like regular grain filled shells.  These cheesy taco shells are a delicious grain free substitute for taco shells.  You can fill them full of meat and toppings and still pick them up with your hands.
Another great thing about these shells is that they're easy to make….just be careful of the hot cheese!
Click Here to Pin It!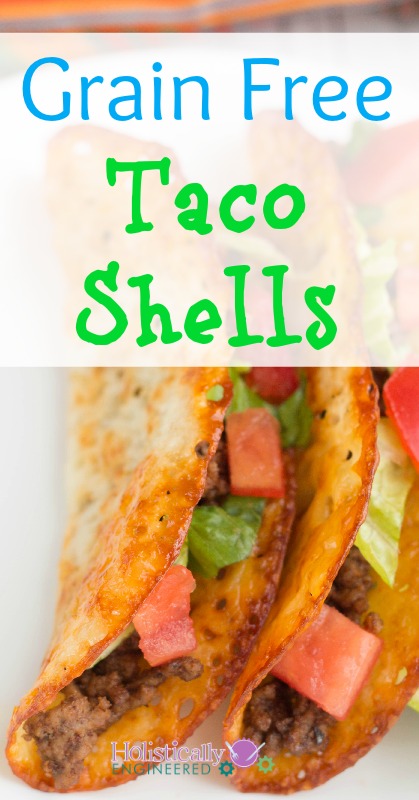 Grain Free Taco Shells (Naturally Low Carb)
Ingredients
12 round slices provolone cheese (organic and grassfed)
Garlic Powder, to taste
Chili Powder, to taste
Instructions
Preheat oven to 375 F.
Place two slices of cheese flat, but overlap slightly on a baking sheet lined with parchment paper. Repeat with the remaining slices of cheese (I use two cookie sheets, with each "shell" on it's own small piece of parchment paper--just make sure the parchment paper isn't over top of the cheese)
Sprinkle, lightly and evenly with garlic powder and chili powder.
Bake for 9-11 minutes or until golden brown.
Immediately pick up each piece of parchment paper and place over the edge of a parchment paper (or foil lined) loaf pan to cool (see image below--this must be done quickly before the cheese hardens. This step is done AFTER the cheese has baked.)
Notes
Total Carbs: 1.5 g for 1 shell
Net Carbs: 1.5 g for 1 shell
https://holisticallyengineered.com/2014/03/grain-free-taco-shells.html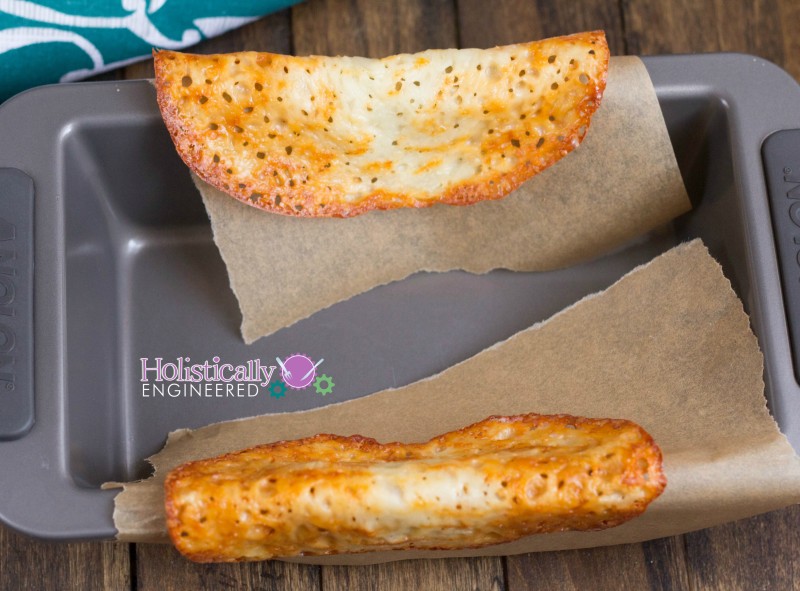 This content will be shown after all post