This content will be shown before all post

Can you believe it's already April?  No April Fools jokes hear…it's time to announce the March giveaway winner.
I do these giveaways to personally thank you for supporting my blog and my low carb paleo journey to health and wellness.  The support you provide helps me stay on track with my goals and makes me stay focused to share lots of helpful information and recipes with others on their journey to improve their health. So from the bottom of my heart, thank you!
Not the winner?
The 6-piece cookware set is available on Amazon (here).
Also, be sure to sign up for my newsletter so you don't miss the next giveaway: 
Subscribe to The Living Low Carb…One Day at a Time newsletter with recipes, news, announcements, and more!
And the winner is…
Kim C (stitched——-@gmail.com)
Please email lowcarboneday[at]gmail[dot]com (replace the symbols) within 48 hours.
The winner will have 48 hours to contact (lowcarboneday at gmail dot com) with his/her full name, address, and phone number. There is no purchase necessary to win. If the chosen winner is outside of the United States an Amazon Gift Card of equal value will be given to the winner.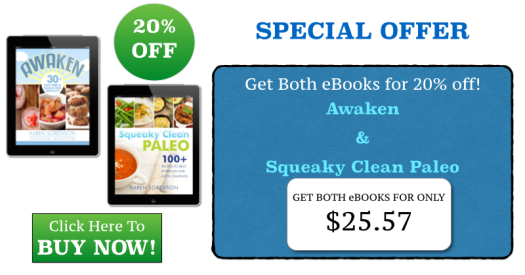 This content will be shown after all post