This content will be shown before all post
Did you know cauliflower is supposed to be a trendy food in 2014?  Well that's totally fine with me because I love cauliflower.  It's an awesome veggie that makes eating paleo and low carb easy.  Cauliflower is so versatile!  You can use it as a substitute for rice, potatoes, or even pizza.  My latest adventure in cauliflower is Cheesy Grain Free Garlic Bread.
Ok, so I have to admit it…back in the day I used to grab an order of cheese bread from the pizza place down the street and have that for dinner…a couple of times a week (at least)….yikes!  Obviously I don't do that anymore, but the good news is that this Cheesy Grain Free Garlic Bread reminded me of the cheese bread from the pizza place.  It's so good dipped in some marinara sauce or some garlic butter.
Click Here to Pin It!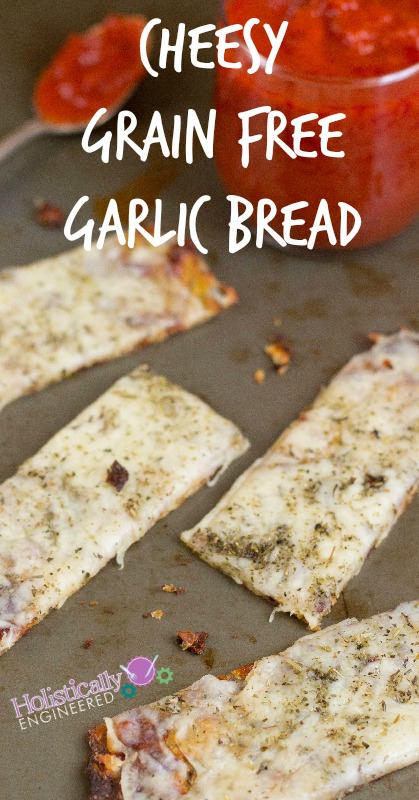 Cheesy Grain Free Garlic Bread
Ingredients
4 cups cauliflower "rice" (Learn how make "rice" here)
2 cups shredded organic mozzarella cheese, divided
1 large egg
2 cloves of garlic
2 1/2 tsp Italian seasoning, divided
1/2 tsp Real salt
1/4 tsp garlic powder
Marinara Sauce for dipping
Instructions
Preheat oven to 400 F.
Steam the cauliflower rice for 5-7 minutes or until tender. Allow to cool.
In a small bowl, beat the egg and then grate the garlic into the bowl (I use a microplane).
Add 2 tsp Italian seasoning and salt. Stir to combine and set aside for later.
Place the cauliflower in a nut milk bag or cheesecloth to squeeze out all of excess moisture (I work in batches).
Place the cauliflower, egg mixture, and 1 cup mozzarella cheese in a large bowl and stir to incorporate.
Spread the cauliflower mixture in a thin, even layer onto a parchment paper lined baking sheet.
Bake for 35-40 minutes or until golden brown.
Remove from oven top with the remaining mozzarella cheese,1/2 tsp Italian seasoning, and garlic powder.
Bake for 5-10 minutes or until golden brown.
Use a pizza cutter to slice into strips.
Notes
Total Carbs: 5.4 g (for 2 slices....serves 5)
Net Carbs: 4 g ((for 2 slices....serves 5)
Adapted from An Edible Mosiac
https://holisticallyengineered.com/2014/03/cheesy-grain-free-garlic-bread.html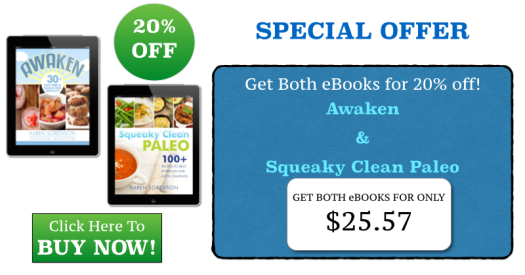 Click +1 Below:
This content will be shown after all post