This content will be shown before all post
It's really hard to believe, but we actually had snow flurries in South Carolina.  I'm not used to the cold weather especially since most of this year's winter has been spent with temperatures in the 60's and 70's.  I needed something to warm me up.  I remembered that when I was doing my Whole30 I had made Tuscan Chicken Soup and put the leftovers in the freezer.  All I had to do was thaw out the soup and reheat.   That was perfect and just what I needed in this cold weather.
What's your favorite soup to make?  I'd love to hear about it in the comments below. 🙂
Enjoy!
~Karen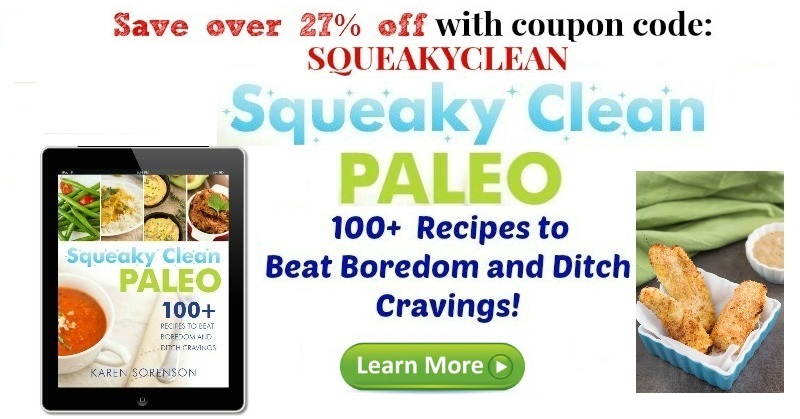 Tuscan Chicken Soup (Low Carb and Paleo)
Ingredients
1 lb cauliflower florets
2 medium carrots, chopped
1 small onion, chopped
2 rib celery, chopped
2 cloves garlic, minced
4 cups baby spinach
1/2 lb radishes, quartered
1/2 tsp fennel seed
1/2 tsp dried oregano
3 cups chicken bone broth
3 cups cooked shredded chicken
1/2 cup nutritional yeast (or Parmesan cheese)
Instructions
In a large pot, combine 5 cups of water with the cauliflower, 1/2 of the carrots, and onion over medium high heat.
Simmer until tender and then blend until smooth (working in batches if using a regular blender).
In the large pot, heat 1 Tbsp of oil over medium high heat and saute the garlic and celery until tender (2-3 minutes).
Add the puree, the rest of the carrots, spinach, and radishes.
Add the broth, fennel, oregano, salt and pepper.
Bring the soup to a boil and reduce the heat and simmer for 15-20 minutes or until the veggies are tender.
Add the nutritional yeast and chicken and heat through.
Notes
Net Carb Count*: Tuscan Chicken Soup: 42 net carbs (for the entire recipe--serves 6-8)
*Note carb counts are estimated based on the products I used. Check nutrition labels for accurate carb counts and gluten information.
https://holisticallyengineered.com/2013/02/tuscan-chicken-soup-low-carb-and-paleo.html
Click +1 Below:
This content will be shown after all post