This content will be shown before all post
Dijon Pork Breakfast Skillet
Today's recipe is Dijon Pork Breakfast Skillet, which is perfect for breakfast, and is paleo and low carb.  My favorite breakfasts are ones I can make using one pan.  I throw some meat, veggies, and seasoning in a pan and it's the best breakfast.  It's fast and doesn't require a lot of prep.  You could even save more time in the morning by cutting up the veggies the night before.  I usually end up making a double batch on the weekends and I eat off of the leftovers all week.  Just reheat and breakfast is served in no time! For those that eat eggs, this dish would be great with an egg on top.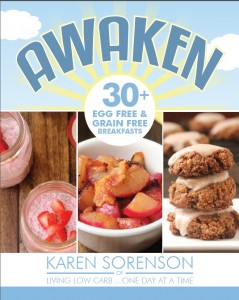 Enjoy!
~Karen
Dijon Pork Breakfast Skillet
Ingredients
1 lb ground pork
8 oz mushrooms, coarsely chopped
2 medium zucchini, trimmed, and cut into half-moon slices
½ tsp pepper
½ tsp garlic powder
½ tsp salt
½ tsp basil
2 Tbsp Dijon mustard (check ingredients)
Instructions
Heat 1 Tbsp of oil in a large skillet over medium-high heat. Add the mushrooms and brown for 3-4 minutes.
Add zucchini and season with salt and pepper to taste. Cook for 3-4 minutes or until tender.
Push the veggies to the sides of the pan leaving the middle open.
Add the ground pork and the spices. Break the meat into pieces and brown the meat, but don't mix in the veggies yet.
Once the meat is cooked through incorporate it with the veggies.
Add Dijon mustard and heat through.
Season to taste.
Notes
Net Carb Count*: Dijon Pork Breakfast Skillet: 17 net carbs (for the entire recipe--serves 4)
*Note carb counts are estimated based on the products I used. Check nutrition labels for accurate carb counts and gluten information.
https://holisticallyengineered.com/2013/03/dijon-pork-breakfast-skillet-low-carb-and-paleo.html
This content will be shown after all post