This content will be shown before all post
This past weekend I headed to Austin, TX for the Paleo f(x) 2014 conference which is a conference dedicated to promoting the latest info on the paleo/ancestral health movement. Below is a quick summary of the conference, but If want to see more great pictures from Paleo f(x) 2014 check out my Instagram (@holisticallyeng) or check out #pfx14 on Instagram.
I got to the Austin airport and the first thing I thought was "Howdy ya'll!"  And that's perfectly acceptable since I'm from the south.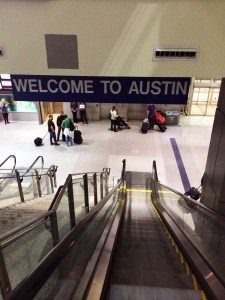 The next day was a free day for me before the conference began and I got to go to "The Mothership" aka The Whole Food Headquarters and stocked up on some essentials for making a hotel breakfast.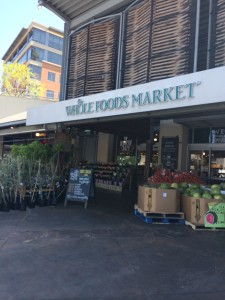 My next stop was Picnik Austin where I got to meet up with some of my blogger friends and eat some tasty paleo treats.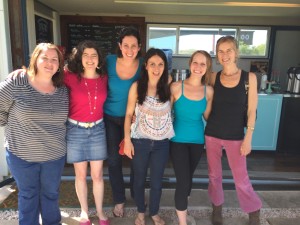 L to R: Me, Lindsey (Homemade Mommy), Sylvie (Hollywood Homestead), Arsy (Rubies and Radishes), Naomi from Picnik Austin, and Katja (Savory Lotus)
After some time to rest I met up with Lindsey and Vanessa from Healthy Living How To (plus her husband Tom of tomnikkola.com) and we headed to Salt & Time which has fabulous salamis, sausages, etc and is a very farm to table restaurant. I even tried pork heart….and I liked it!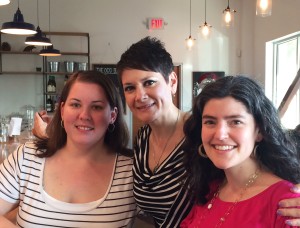 The conference started the next day and I enjoy talks about:
Hacking Stress
A Paleo Falafel Cooking Demo from my friends Caitlin Weeks (Grass Fed Girl) and her husband Chef Nabil. (The recipe is in their Mediterranean Paleo Cookbook coming out in October [pre-order here]).
The Infection Connection
Hacking Digestion
Constipation Myth
The Rob & Mark Show
And More!
There were two big themes of the conference (aside from delicious food):
Gut Health is the key to overall health and the science is backing up the importance having a healthy gut for optimal health.
Paleo is a template.  There is no one size fits all approach, but it's a great framework for discovering what works for you.
One of the highlights of my trip was hanging out with my blogger BFFs Carol (Ditch the Wheat) and Caitlin (Grass Fed Girl).  It was awesome to have the trifecta together in person!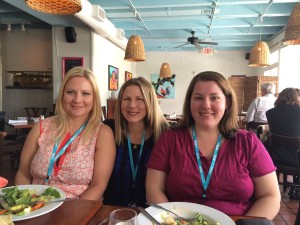 I also got to see my pal Jimmy Moore (Livin' La Vida Low Carb).  It's always great seeing Jimmy and I'll get to see him again soon on the 2014 Low Carb Cruise in about a month.  Can't wait!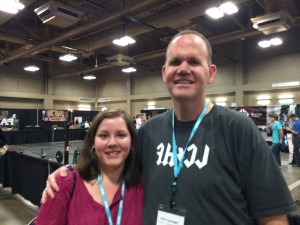 I did find some time for some relaxation and to enjoy some time outdoors at the Barton Springs.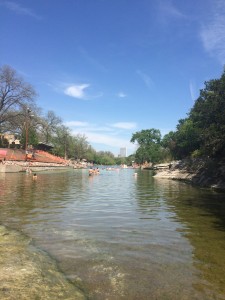 And of course a bunch of food bloggers can't get together without cooking something (there were a lot of Paleo potlucks over the course of the weekend).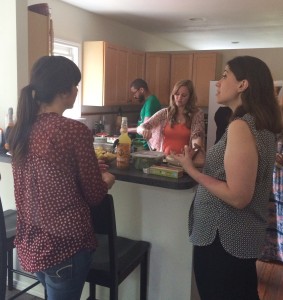 L to R: Jenni (The Urban Poser), Anthony (We Are Primal Two), Danielle (Against All Grain), and Sarah (The Paleo Mom).
I had an amazing time at Paleo f(x) in Austin.  I learned a lot and got to meet some amazing bloggers.  I can't wait to go back next year!  If want to see more great pictures from Paleo f(x) 2014 check out my Instagram (@holisticallyeng) or check out #pfx14 on Instagram.
This content will be shown after all post