This content will be shown before all post
Easy Homemade Paleo Ketchup Recipe
Summertime usually means lots of burgers on the grill.  When you are eating a bun-less burger it's important to have lots of flavoring and usually that's through the use of condiments.  Store bought ketchup is full of sugar and when going low carb the first reaction is to reach for a reduced sugar version.  Unfortunately the reduced sugar versions are full of "natural flavoring" and "spice" which is at labeling technique that can hide a whole bunch of non-real food ingredients plus it uses artificial sweetener.  Don't get me wrong, when I started my low carb diet many years ago I often turned to the reduced sugar ketchup, but after knowing more about how important it is to stick with real food I now prefer to make my own ketchup.  It's so easy and I don't have to add any kind of sweetener (but feel free to add a bit of natural sweetener if suites your preferences).
Click Here to Pin It!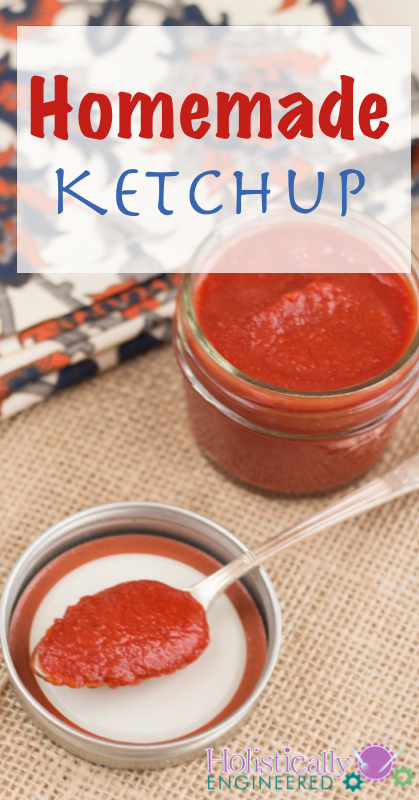 Ingredients
1 7 oz jar organic tomato paste
2 Tbsp apple cider vinegar (add to taste--start with 1 Tbsp and add more if desired)
1 tsp onion powder
1/2 tsp garlic powder
1/4 tsp black pepper
1/4 tsp mustard powder
1 teaspoon salt
7 Tbsp water
Instructions
Place all of the ingredients in a blender and blend until smooth (Makes 1 cup--store excess ketchup in the fridge).
https://holisticallyengineered.com/2014/05/easy-homemade-ketchup.html
This content will be shown after all post