This content will be shown before all post
I love making my own salad dressings.  Ever since I stopped eating store bought mayonnaise because it's full of canola oil and/or soybean oil and I got tired of many, many, many failed attempts at a homemade paleo mayo that actually tastes good (well good enough for my beloved Ranch seasoning).  So I had to turn to a new salad dressing and my favorite is now vinaigrette type dressings.  It's so easy to make…throw all the ingredients in a jar and shake it until combined.  Plus you can easily change out the flavor combinations.
My latest favorite combines lemon and basil and I use it for more than just salads.  I like spooning the dressing over grilled chicken.  It adds so much flavor!
Click Here to Pin It!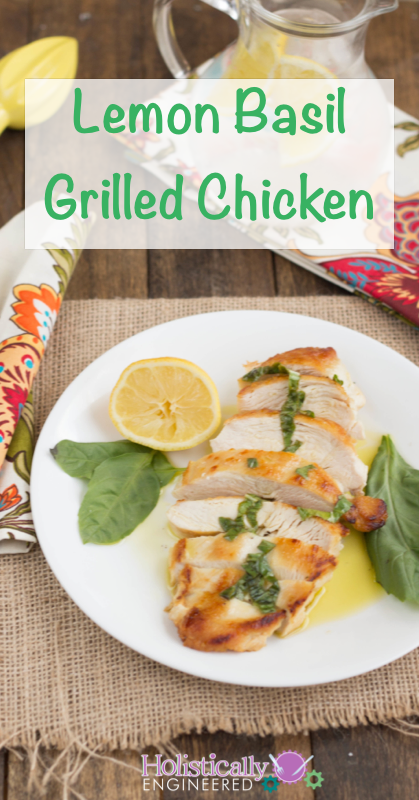 Lemon Basil Grilled Chicken
Ingredients
Juice of 1 lemon
1 garlic clove, grated
1/2 tsp sea salt
1/4 tsp black pepper
1 tsp finely chopped basil
(Optional) 1-2 drop Young Living Lemon Essential Oil (Learn more)
(Optional) 1 drop Young Living Basil Essential Oil (Learn more)
1/2 cup extra virgin oil oil
4 grilled chicken breast or chicken thighs (fully cooked)
Instructions
Place all of the ingredients in a mason jar.
Screw the lid on the jar and shake until the mixture is throughly combined.
Spoon over fully cooked grilled chicken (or use as a salad dressing).
https://holisticallyengineered.com/2014/06/lemon-basil-grilled-chicken.html
Click +1 Below:
This content will be shown after all post