This content will be shown before all post
One of my favorite things to do in the kitchen is to make my own salad dressing.  It's so easy to throw the ingredients in a mason jar and shake it all together.  Make the salad dressing fresh like that makes it easy to experiment with different flavors.  I use this Cilantro Lime Vinaigrette for more than just salad.  I like to serve it over pulled pork, grilled chicken, or even roasted vegetables.  It's a great way to add a ton of flavor to your meals!
Click Here to Pin It!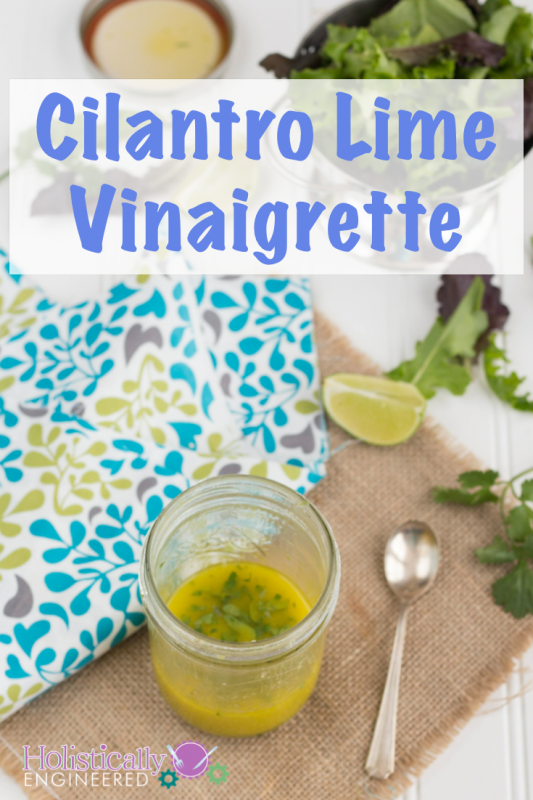 Cilantro Lime Vinaigrette (Paleo and Low Carb)
Ingredients
Zest of 1 lime
Juice of 2 limes
1 garlic clove, grated
1 tsp chopped cilantro
1/2 tsp sea salt
1/4 tsp black pepper
1/2 cup extra virgin olive oil
Instructions
In a mason jar, add the lime zest, juice, garlic, cilantro, sea salt, black pepper, and olive oil.
Put the lid on the jar and shake until thoroughly combine.
Serve over salad, grilled chicken, etc.
https://holisticallyengineered.com/2014/09/cilantro-lime-vinaigrette.html
Click +1 Below:
This content will be shown after all post