This content will be shown before all post
It's always nice to have a handful of homemade spice mixtures on hand to jazz up the typical veggie side dishes I eat.  Making your own spice mixtures ensure that there are no added fillers, preservatives, or sugar. This Mediterranean spice mixture has a lot of the flavors of the Mediterranean and is versatile for many recipes. I often double or even triple the recipe so I have extra on hand to add to marinades for chicken or to add to homemade salad dressing.  You could even buzz the mixture in a spice grinder if you prefer a finer texture.
Looking for more Mediterranean style paleo recipes?
Checkout the cookbook, Mediterranean Paleo Cooking by Caitlin Weeks (Grass Fed Girl), Nabil Boumrar (Grass Fed Chef), and Diane Sanfilippo (Balanced Bites).  It has over 150 fresh coastal recipes for a relaxed, gluten-free lifestyle. Pick up your copy here.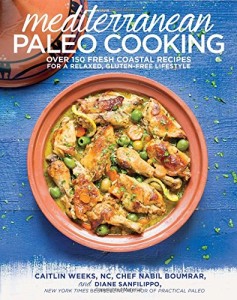 Click Here to Pin It!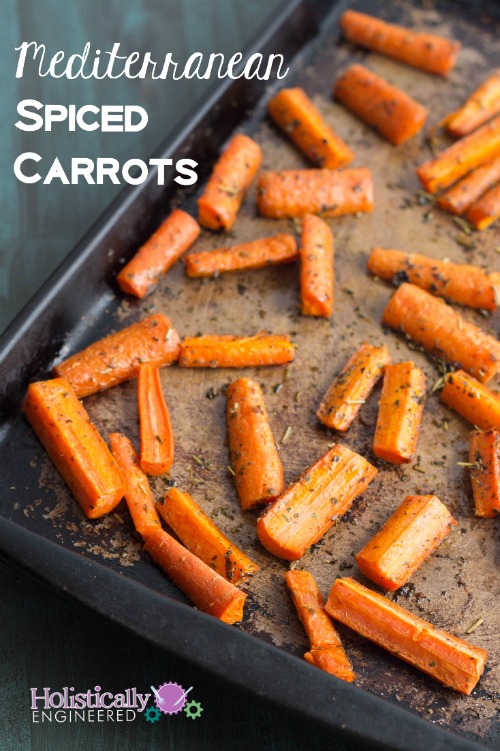 Mediterranean Spiced Carrots
Ingredients
2 lbs carrots, peeled and cut into fry shapes
2 Tbsp olive oil (I use a quality, cold pressed olive oil found here)

Mediterranean Spice Blend

3 tsp dried parsley
1 tsp dried rosemary
2 tsp dried basil
2 tsp dired oregano
1/2 tsp red pepper flakes
1 tsp salt (or more to taste)
Instructions
Preheat oven to 400 F.
In a small bowl, combine the parsley, rosemary, basil, oregano, red pepper flakes, and salt.
Place the carrots in a large bowl. Add the olive oil and 2-3 tsp of the spice mixture (save the rest in an air tight container). Toss to coat.
Spread the carrots into an even layer on a baking sheet.
Bake for 20 minutes or until tender and golden brown.
https://holisticallyengineered.com/2015/05/mediterranean-spiced-carrots.html
This content will be shown after all post