This content will be shown before all post
So apparently this week I am into portable ice cream treats.  Did you see the Strawberry Ice Cream Pie ?  These Ice Cream Sandwiches are the perfect vehicle for either Vanilla Ice Cream or if you're daring Frozen Chocolate Custard.  I have a confession though…..these beauties were supposed to be Red Velvet Ice Cream Sandwiches.  I had every intention of coloring the cookies with beet juice to give them the iconic red tint, but after adding what felt like a ton of beet juice they just never turned the red color I was hoping for.  You can still add some beet juice just for the added nutrients, but don't expect miracles on the color.
Ingredients
Instructions
Preheat oven to 350 F
Combine the almond flour, cocoa powder, sweetener, and baking soda.
In a separate bowl combine the coconut milk, eggs, vanilla extract, and lemon juice
Add the wet ingredients to the dry ingredients and mix to combine.
Spoon or pipe 10 even cookie onto a parchment paper lined baking sheet.
Bake for 14-16 minutes or until cooked through.
Allow to cool completely.
Spread vanilla ice cream onto the bottom of one cookie and top with another cookie.
Repeat with the remaining cookies.
Serve immediately or place in the freezer until ready to serve (thaw slightly before serving)
Notes
Net Carb Count*:
Ice Cream Sandwiches: 8.74 g net carbs for 1 ice cream sandwich (makes 5)
Total Carb Count: 14.98 g for 1 ice cream sandwich (add additional carbs for sweetener used)
*Note carb counts are estimated based on the products I used. Check nutrition labels for accurate carb counts and gluten information.
https://holisticallyengineered.com/2013/08/ice-cream-sandwiches.html
Looking for more grain free desserts?  Check out this great e-book Indulge: 70 Grain Free Desserts which is 20% off right now.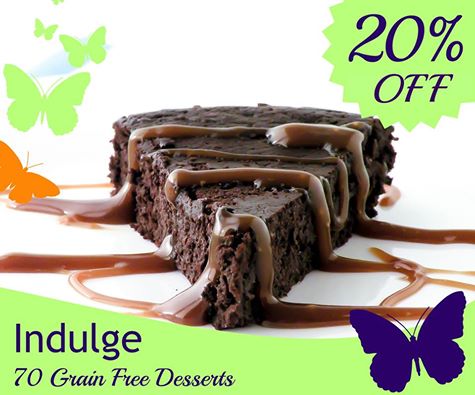 Click +1 Below:
This content will be shown after all post