This content will be shown before all post
My friend Carol wrote this fabulous ebook called, Indulge.  It has delicious grain free dessert recipes and one of my favorites is a flourless brownie recipe.  I wanted to change it up a bit, by making it with carob powder (a chocolate substitute) and swirling in some almond butter.  It was a delicious!  I served it with some homemade vanilla ice cream (get the recipe here).  What I also like about the recipe is that it makes a small amount (I think I got 8-10 brownies) so you don't have a lot leftover.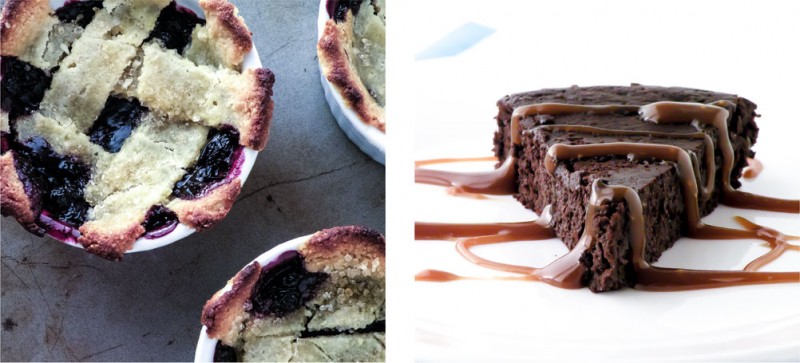 Don't forget to pick up your copy of Indulge here or pre-order Carol's Ditch the Wheat print cookbook here.
Click Here to Pin It!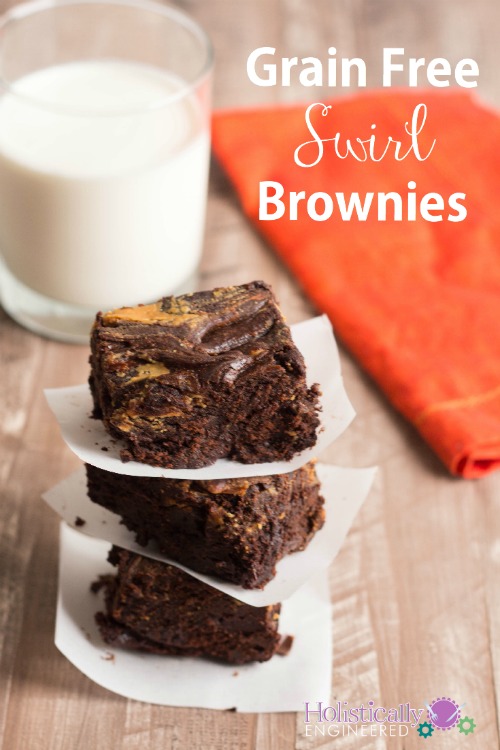 Almond Butter Swirl Brownies
Ingredients
Instructions
Preheat oven to 350°F
In the bowl of a food processor or blender, mix the eggs, carob powder, coconut sugar, coconut oil, vanilla, and salt until smooth.
Pour the mixture into a parchment paper lined 8 x 4 loaf pan.
Swirl in the almond butter with a spoon into the brownie mixture.
Bake for 25-30 minutes.
Allow to cool for 15 minutes and the place in the fridge to cool completely.
https://holisticallyengineered.com/2015/04/grain-free-paleo-brownies.html
This content will be shown after all post