This content will be shown before all post
I'm so excited about growing a garden this spring/summer!  Normally I don't have a green thumb and end up killing everything I try and grow. This year I decided to get a Tower Garden and try it out.  I like to think of the Tower Garden as "brown thumb" proof because it steps you through the whole growing process and is even on a timer so it self waters (as long as you keep the reservoir filled) using less water than traditional gardens.  It has been such a fun experience and it has been so exciting to see the growth along the way.
I have been growing lots of fresh herbs, green beans, different types of squash, cucumbers, and lettuces.  I had an excess of cilantro, green beans, and lettuce that I wanted  to use up so I decided to make some lettuce wraps to highlight the fresh ingredients.  I also had some pastured ground turkey from my meat share in the freezer so I used that as the protein, but ground chicken or maybe even ground pork would be just as great in the recipe.  What I love about making lettuce wraps is that you can adjust the taste to your preferences…use some different veggies you love, add some extra seasoning…have fun with it! Plus it's an easy weeknight dinner that doesn't heat up the house. It's been so hot here (definitely not turning on the oven)!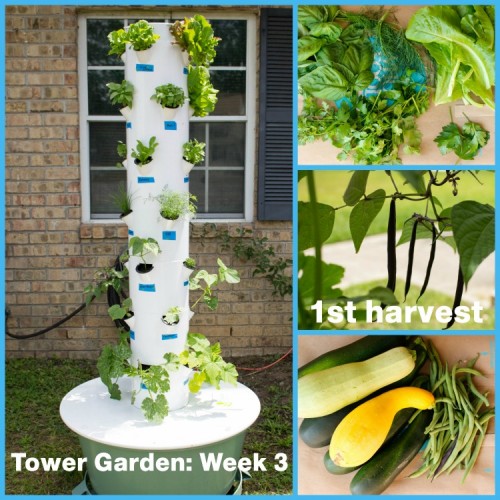 Click Here to Pin It!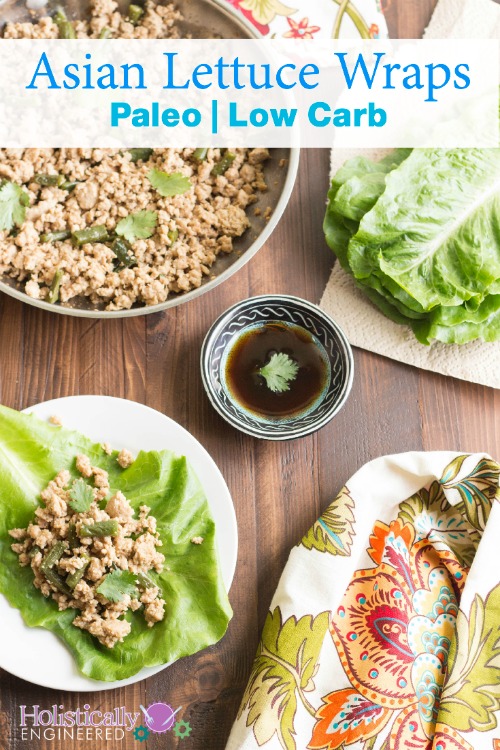 Turkey Lettuce Wraps (Paleo and Low Carb)
Ingredients
1 lb ground turkey (or ground chicken)
1 tbsp grassfed ghee or butter
2 cloves garlic
Handful green beans, cut into 1" pieces
1/4 cup bone broth (get the recipe here)
1/4 cup coconut aminos (a gluten and soy free substitute for soy sauce--get it here)
1 tbsp fish sauce (get a sugar free version here)
1/2 tsp coconut sugar (optional--get coconut sugar here or use your preferred sweetener)
Juice half a lime
1 Tbsp diced fresh cilantro
Large lettuce leaves (for the wraps)
Instructions
In a medium skillet over medium high heat, add the ground turkey and brown until mostly cooked through.
Add ghee/butter, garlic, and green beans. Cook until ghee is melted about 1-2 minutes.
In a bowl, combine the bone broth, coconut aminos, fish sauce, coconut sugar, and lime juice.
Add the liquid mixture to the pan and stir to combine. Cook until the sauce reduces and the green beans soften.
Add the cilantro to finish it off and season to taste (salt and pepper or adding additional lime juice or cilantro to your preference)
Spoon into large lettuce leaves for serving.
https://holisticallyengineered.com/2015/06/paleo-asian-lettuce-wraps.html
This content will be shown after all post